Why You Should Get New Floors Before The Holidays
Christmas is right around the corner, and it's time to start thinking about what kind of holiday party you want to throw. But before you settle on your menu or buy that new dress, don't forget an important detail: your floors!
With all the cooking and cleaning involved in preparing for guests during the holidays, not enough people give their floors a second thought. This year make sure your flooring gets some TLC before January hits, or you're in for a real mess. If you're contemplating replacement, here are some good reasons to get new floors before the holidays. Follow along with DustRam®.
Related Post: 7 Ways to Protect Your Home's Flooring During the Holiday Season
New Floors Make Your Home More Attractive and Inviting
Having new floors will make your home look more attractive, especially in the living room or entryway where guests will be greeted. Never underestimate the power of new floors to make your home feel fresh and inviting. Additionally, newly installed floors add character to your home.
It can give the warmth and coziness many homeowners are looking for during the holiday season. New floors can give your home a sleeker and more modern look you might want in preparation for the New Year. Plus, they're easier to clean than carpets! Carpet fibers can get matted down with heavy foot traffic from guests coming in and out, making them difficult to clean between holiday parties.
Related Post: How To Fix a Broken Tile Without Fully Replacing It?
How Will New Floors Before the Holidays Make Your Life Easier?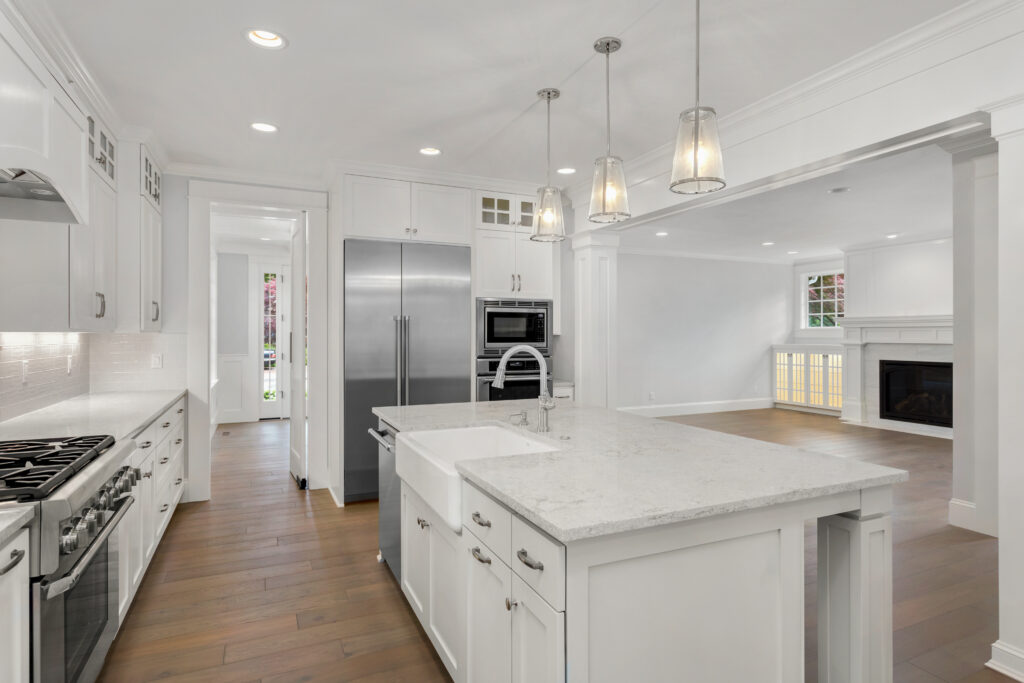 During the holidays, you'll be busy with decorating, cooking delicious food for family dinners, shopping for presents, or hosting guests at your home. It's essential to keep in mind that your floors will need some maintenance, too.
If you're planning on keeping the same hardwood or tile floors in place for years to come, they should be cleaned and dried thoroughly after each event. It sounds like a lot of work, but it's not when you have new floors! The mess will be easier to clean up, and it'll dry faster.
Related Post: What Are the Signs It's Time to Replace Your Flooring?
This is because they will know exactly what needs to be done to go smoothly for the flooring installation process. Their expertise will also ensure that you can get the results that you want.
Contrary to popular belief, getting new floors is expensive and time-consuming. In reality, it's cheaper to get new floors before the holiday kicks in. New floors are more cost-efficient because they do not require repairs or fixing. Additionally, you don't have to spend extra on floor cleaners and less time spent on your end polishing or waxing those floors. You don't need to hire someone else to do it for you too.
Additionally, new floors are cost-effective because they require less time spent on them. You won't need to spend hours scrubbing, polishing, or sweeping your new flooring before guests arrive.
2. Great Local Floor Installation Companies
References are an excellent way for you to feel the quality of work done by different companies. You can then use this information to choose which one works best for your project and budget needs.
Reviews online are also helpful, but they may not always paint an accurate picture of what kind of service a company provides. Ask around. See if your friends, family, or neighbors have had any work done by different companies. There are a great number of reputable floor installation companies to choose from in your city that will do the job right the first time.
3. Dustless Tile Removal Services - Cleaner Solutions!
Are you putting off the installation of your new floors because you're worried about the dusty mess created during the floor removal process? You are not alone! Many homeowners worry the mess will get in the way of hosting family gatherings during the holidays so they don't begin the project and would rather put it off for later. DustRam® is here to solve this problem for you! 
DustRam® is the inventor of dustless tile removal services with more than 23 contractors in the country and 24 patents on tools and equipment and counting! This means gone are the days when you had to worry about the dusty mess from a flooring removal job. For more information about dust-free tile removal services, contact our team today.
Find a dustless tile removal contractor near you.
4. Availability and Customer Support
Getting new floors before the holidays is a great idea because companies are fully staffed and have better availability to get your project completed. During the holidays, home renovations projects can be a bit complex because more people are on vacation and availability may be tighter. People are also in better moods and less stressed out so this could mean a better overall experience with customer service.
You want to work with a company that is friendly, communicative, and approachable. Remember that you are not just hiring a company for their installation services; they are also the ones who will be in your home every step of the way.
Customer service is the foundation of any company, so make sure to pay close attention to how you are treated during your initial meeting. If everything goes well, then that is a sign that they will be just as wonderful when they arrive to do the work.
4. Enought Time to do Your Homework and Not Rush
Never settle for a company you feel does not have the experience, expertise, or customer service to get your job done. Take your time and explore your options. When you do this, it will guarantee that the installation process goes smoothly without any issues along the way!
5. Warranty and Guarantees
Whether it is for a certain amount of time or the lifetime of your floors, you want to make sure that they will be able to back up their work. Look into what warranty comes with a new flooring installation and find out how long it lasts.
Warranties are excellent ways for you to know exactly how much faith a company has in its work. It is also a sign that they are confident enough to stand by the quality of their services for an extended amount of time after installation is complete.
The Installation Process is Fast and Easy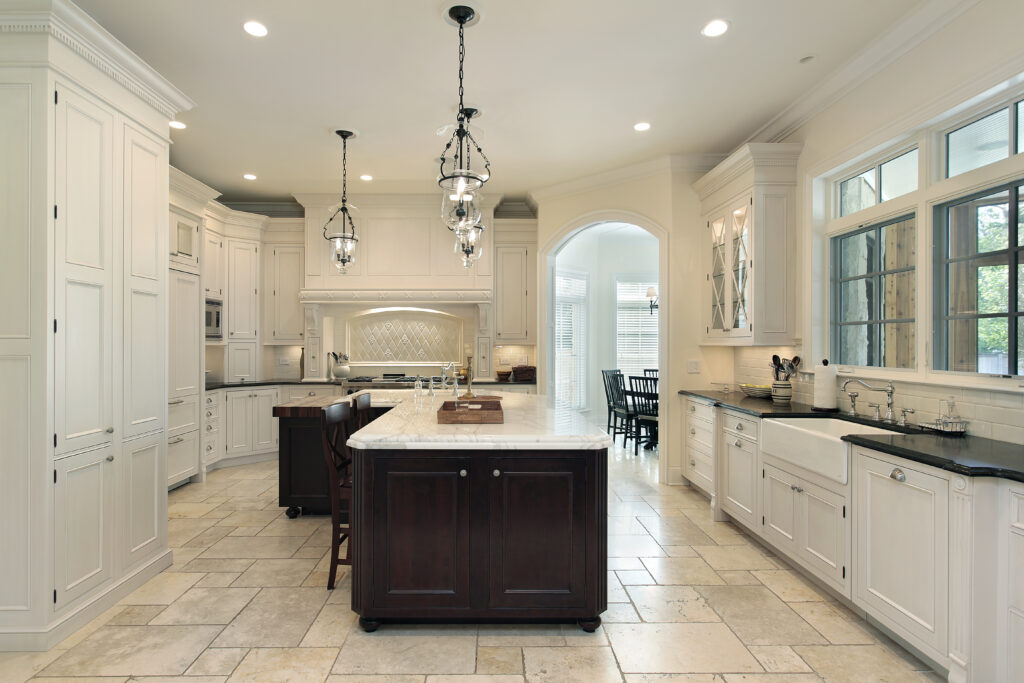 New floors can be installed in a matter of days, and the process is fast and easy. If you're thinking about new flooring before the holidays but don't want to spend weeks on installation, then get your project started now. By starting early enough, it will be done well before the guests start arriving at your doorsteps.
On average, new floors can be installed in as little as two days. This means that you could have new flooring put down and still give it a nice coat of polish or wax before your holiday party. When installing new floors for the holidays, one of the most important things to remember is to choose professional and experienced installers. If you want your new floors to be installed correctly and beautifully, then hiring reputed installers is the way to go.
Professional installation will ensure that everything goes smoothly without any hiccups or complications along the way. This is crucial for those nervous about getting new flooring before hosting a holiday event, as it will ease your mind.
Final Thoughts: Getting Your New Floors Before the Holidays are Here
Getting a new flooring installed before the holidays will help you to avoid the stress that comes with hosting guests. In most cases, new floors can be installed in just two days, which means you could have new flooring put down and still give it a nice coat of polish or wax before your holiday party begins.
When installing new floors for the holidays, one of the most important things to remember is to choose professional and experienced installers. Professional installation will ensure that everything goes smoothly without any hiccups or complications along the way.