DustRam® Affiliate Products
The D28499X 7-inch and 9-inch 6,000 rpm 5.3 HP Angle Grinder has a 5-position handle and rotating rear handle for improved ergonomics of the hand grinder in cutting, grinding, and other applications. Epoxy coating protects tool from abrasion caused by airborne debris. Great for use in tight spaces and lightweight to increase productivity of the grinder tool.
Rotary Hammer Kits, Rotary Hammer Kit, SDS Max, No Load RPM 170 to 340, Blows per Minute 1700 to 2900, 13.0 Amps, Voltage 120, Solid Bit Capacity 1-5/8 In., Core Bit Capacity 4-1/8 In., Stop Rotation Yes, Reversing No, Impact Energy 6.8 ft.-lb. Normal/8.1 ft.-lb. Turbo, Tool Length 18 In., Tool Weight 14.3 lb., Cord 12 ft. 2-Cond., Features Vibration Control, 1-Hand Tool Change, Dial Speed Control, Standards UL Listed, CSA Certified, Includes Side Handle, Carrying Case
SDS Max Hammer Steel, Scraping Chisel, Overall Length 2 x 12 In, Blade Width 2 In, For Use With SDS Max Demolition And Rotary Hammers, Application For Removal Of Tiles
The Bosch HS1915 is a 2-inch by 12-inch SDS-Max scraping chisel. The chisel is used for scraping such as removing tile from a concrete floor. Fits SDS-MAX hammer drills and large Hilti hammer drills with round shank.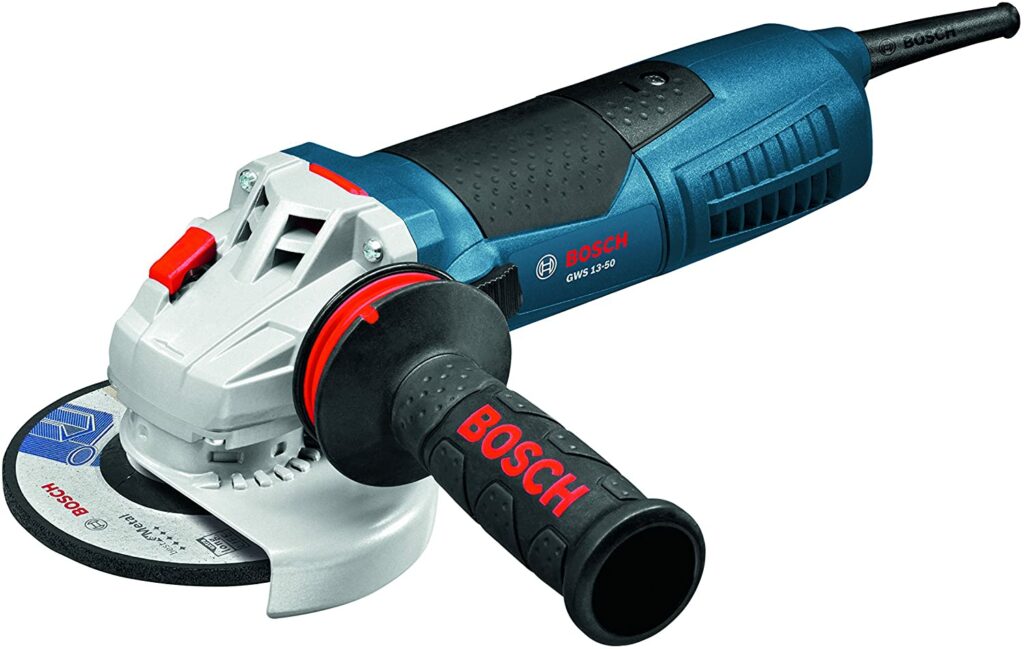 The Bosch GWS13-50 5-Inch Angle Grinder provides additional power than earlier-generation models with an equal size in the tool. This product has 13 amps and 11,500 rpm. It oversees air flow that diverts dust away from vital components and it also has direct-motor cooling which gives higher overload capabilities. For operator control and comfort, it sports a 2-position Vibration Control side handle, making it less difficult to run. For user security, there is an integrated acceleration sensor that limits unintended recoil and restart protection to shield against the inadvertent startup. The angle grinder has constant electronics for easy starts, level operation, and dependable speed under load. It has a burst-protection quick tool-less adjustable guard and a large spindle lock for a more convenient disc change.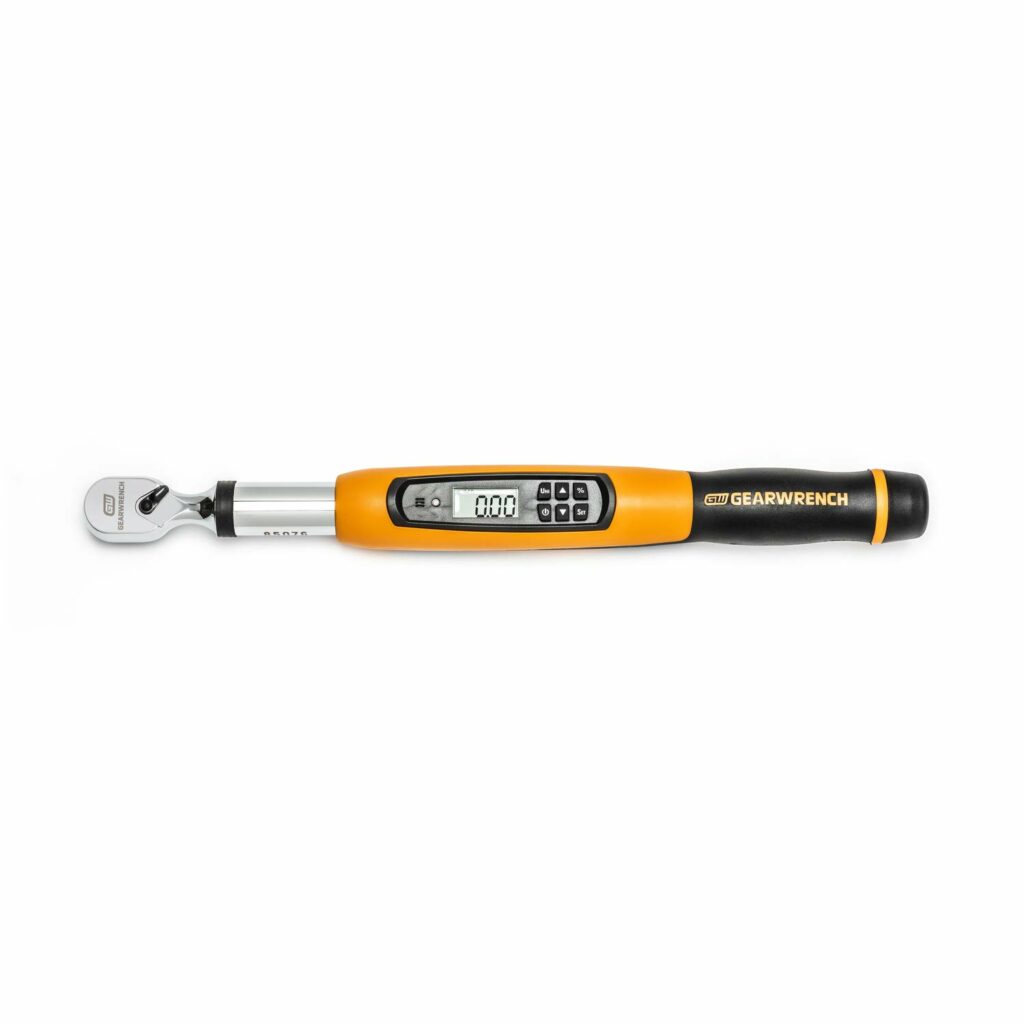 Sharp, angled pipe-wrench-style teeth offer a sure bite. The pliers have an undercut tongue and grooves interlock for superior joint strength. The nut and bolt fastener allows fine‐tuning of operating tension.  You get slim, nonslip grips that provide comfort and control without adding bulk. 4-1/4 in. jaw capacity and made in USA
The Bosch 11335K Jack Breaker Hammer delivers 22 Ft.-Lbs. of impact energy for the best material removal rate in class, impressive for a tool that weighs just 38 Lbs. Providing 1,300 BPM, this 15.0 Amp tool has all-metal housing, metal tube, and case, and it can handle heavy-duty applications such as outdoor asphalt work or indoor foundation removal. It has a Vibration Control system, which includes a longer air cushion in the hammer mechanism and a shock-reducing top handle. This tool has a two-way tool retainer that accepts standard 1-1/8- In. hex, air tool steel with retaining collar or Bosch internal locking combo steel. The breaker hammer with an included carrying case with wheels is fully mobile, and it has Service Minderbrushes for preventative maintenance reminders.
The Bosch CSW41 7-1/4 In. Worm Drive Construction Saw has power and resourcefulness necessary for a successful run. The saw has a sizeable gearing ratio in a compact size. It has durable magnesium housing and a die-cast magnesium footplate for true strength and a lifetime of reliable use, as well as a sturdy, rigid motor housing. Only a 13.2 Lbs. saw, it has a fast 15-amp motor that can execute fast cuts with a no-load rpm rating of 5,300. The worm drive design means a left-side blade placement, providing a clear line of sight for right-handed users.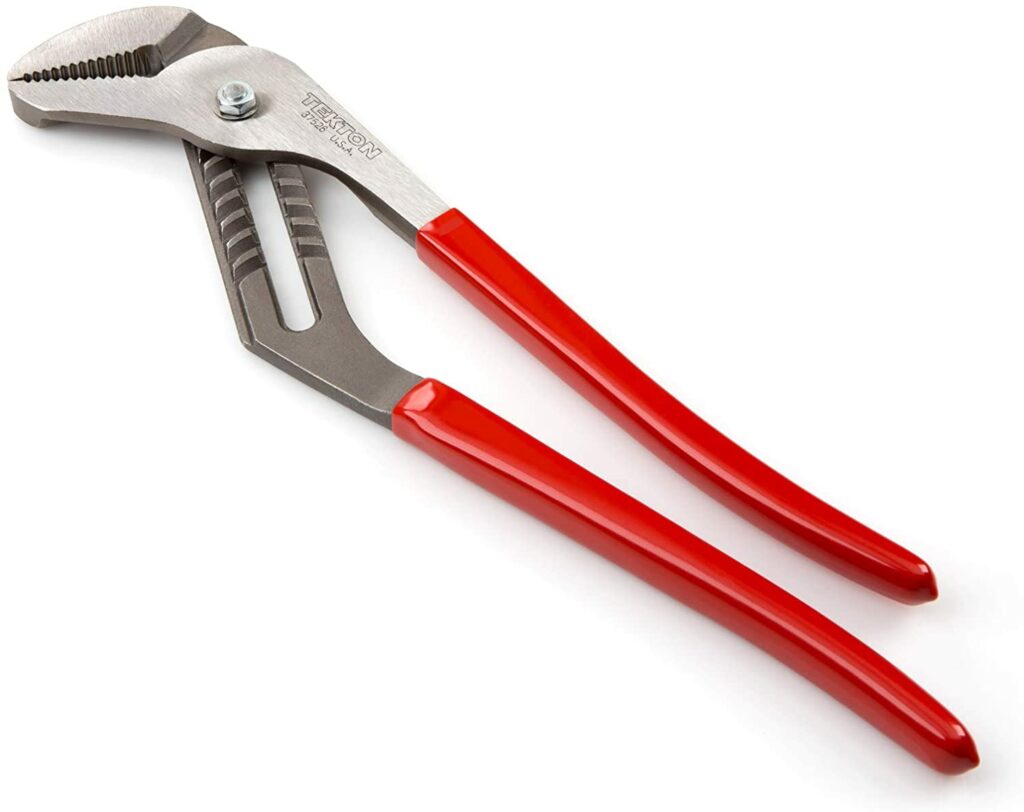 Sharp, angled pipe-wrench-style teeth offer a sure bite. The pliers have an undercut tongue and grooves interlock for superior joint strength. The nut and bolt fastener allows fine‐tuning of operating tension. You get slim, nonslip grips that provide comfort and control without adding bulk. 4-1/4 in. jaw capacity and made in the USA
Makita's 5-Inch SJS Angle Grinder combines 12 AMP variable speed power with comfort and motor-protection features for longer-lasting stone grinding and polishing performance. The 9565CV is engineered with Makita's innovative Super Joint System (SJS) to protect the gears for longer tool life.
Ridgid Wide Floor Brush Accessory for Ridgid Wet and Dry Vacuums
Working with Ridgid vacuums means you'll need Ridgid accessories to improve your workflow. You can work with the hose by itself, but your work will be made so much easier if you use something like this VT1714 brush. It's made out of tough plastic, so you can use it all over the house or jobsite. It can resist taking damage from drops and other impacts. The brushes with this nozzle are removable, so you can take them off for maintenance or if you want to take care of wet spots without these bristles getting in the way. At 14 inches wide, you'll be able to cover large areas in a short amount of time, making your dirty jobs easier. On top of this, you can be sure that it will work with plenty of your Ridgid vacuums, as long as they have a 2.5 inch diameter hose. Whether you're cleaning your garage or your warehouse, this Ridgid hose attachment can get the job done right.
Ridgid 72887 VT2501 Dusting Brush
Product Description
The product is 72887 BRUSH, DUSTING VT2501 2.5″.The product use for masonry brushes. This product manufacture by MEXICO.
From the Manufacturer
The Ridgid dusting brush is perfect for most surfaces.
Permatex Medium Strength Threadlocker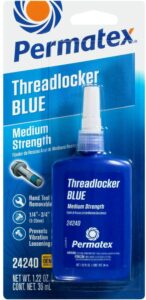 Permatex Medium Strength Threadlocker Blue Formula is an all-purpose threadlocker ideal for all nut and bolt applications 6mm to 20mm. Eliminating the need for stocking expensive lock nuts and lock washers, this threadlocker locks and seals while preventing parts loosening due to vibration. It also protects threads from corrosion and is removable with hand tools for easy disassembly. Applied as a liquid or gel, threadlockers are superior to conventional lock washers, nylon inserts, and other mechanical devices because they secure the entire fastener assembly against loosening from shock and vibration by filling the space between threaded metal parts, curing to form a tough, adhesive bond and seal. They also seal the threads against leakage, preventing rust and corrosion.
Permatex High Strength Threadlocker
OEM specified. High strength threadlocker for heavy-duty applications 3/8 inch to 1 inch (10mm to 25mm). Especially well-suited for permanently locking studs and press fits. Adds 3,000 PSI holding power on slip and press fit assemblies. Replaces set screws and snap rings. Locks against vibration loosening. May require heat or special tools for removal.
Triax Wheel Bearing Grease
TRIAX Spheron HT (High Temp) is a premium, heavy duty, EP Multi-Purpose Lithium Complex grease fortified with polymers, anti-wear agents, tackiness additives, high viscosity base oils plus rust and oxidation inhibitors. This grease is designed to "stay in place" under the most severe operating conditions found in industrial and automotive service. It is unsurpassed in resisting water wash out and protecting against wear in shock loading applications.