DustRam® is Ahead of the Competition -
Join Our Dustless Tile Floor Removal Team
Do you want to be part of the DustRam® family? If you are a contractor and are wanting to offer your city a dustless solution to tile removal, join DustRam® today! Use our patented system of tools and equipment to remove tile floor, better, faster, and cleaner than ever before!
Join DustRam® and Provide Dust Free Tile Removal Services in Your City
DustRam® LLC seeks to attract and assist companies who will further enhance the use and awareness of the DustRam® System for Dust Free Tile Removal. Imagine the possibilities of being the first contractor or retail flooring store in your city and surrounding areas to offer a dustless solution to tile and floor removal to commercial and residential property owners. It is apparent from the number of email requests and calls we receive daily, high demand for this service already exists throughout the U.S. and other countries around the world. More companies who can provide this unique service are needed to meet market demand. Homeowners oftentimes put off their flooring removal because they understand the mess that comes with it. Dustless tile removal services by DustRam® have changed the game and industry for the better. Our system is the best out on the market and our many years of experience make us an industry leader. Below is pertinent information on our patented equipment and the business model structure for interested parties to review, compare and consider.
Are you a contractor looking to offer dustless tile removal in your city?
A Truly Dust Free Flooring Tile Removal Service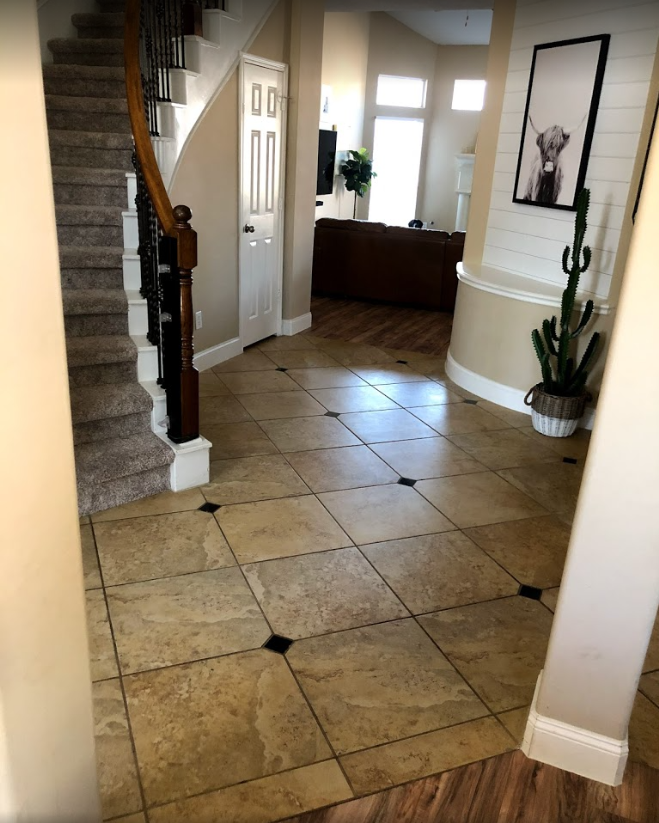 This is a before picture of a tile removal job one of our DustRam® certified contractors worked on. We capture the dust never releasing it back into your home.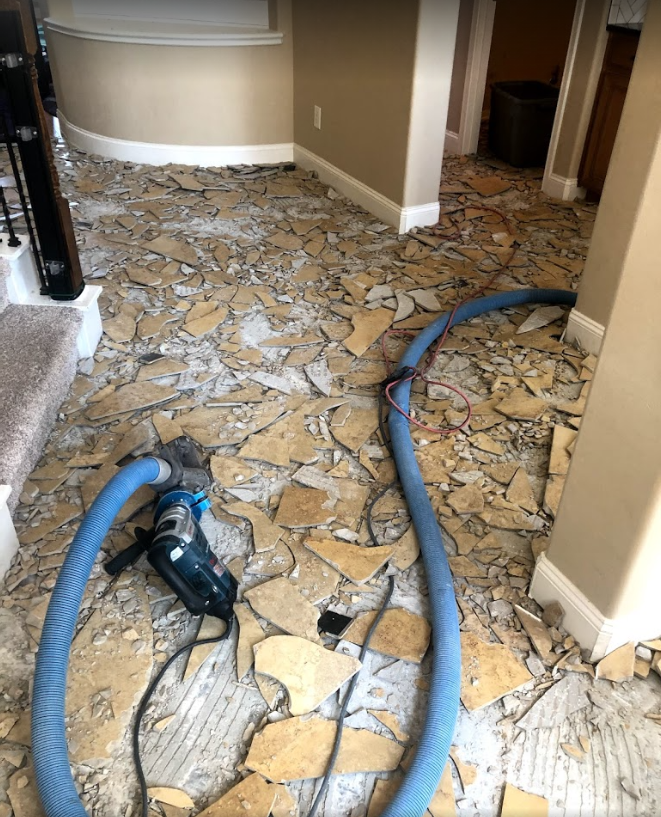 We use our 24 times patented system of tools and equipment to remove tile better, faster, and cleaner. The dust was sucked in by the PulseRam® vacuum at production.
After Dustless Tile Removal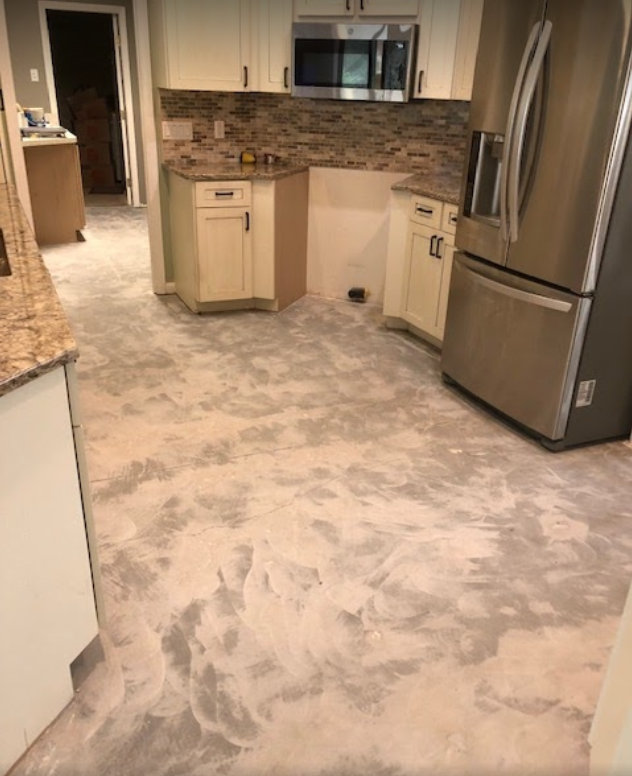 Benefits of Our Technologically Advanced Tile Removal Equipment and Tools
Increases your company's revenue
Differentiates your company's products from competitors
Eliminates preparation, purification, and cleaning expenses
Increases both speed and productivity
Services unique, discriminating clientele including those with allergy or health concerns
Reduces employee exposure to hazardous particles such as crystalline silica dust
Expands the market into new serviceable areas & applications
Builds a solid reputation in the marketplace
The complete line of dustless tile removal equipment allows extremely fast, professional, micro pure, and ultra-clean replacement of various flooring materials. If you would like to join our team and offer dustless tile removal services, make sure to contact us today. Our team is available to answer any questions and listen to any concerns you may have. 
Check Out the Patented Tools and Equipment
Types of Flooring Materials That We Remove
Our equipment is also designed for dust-free concrete grinding of high spots and leveling. Applications also include the removal of tile and stone from vertical surfaces like showers stalls and fireplaces.
Adhesive Removal
Ceramic Tile Removal
Thinset Removal
Wood Floor Removal
Paint Removal
Porcelain Tile Removal
Sheet Vinyl Removal

Epoxy Removal
Hydrocord Removal
Saltillo Removal
Floor Tile Removal
Clear Glue Removal
Micro-toppings
Travertine Removal

Carpet Removal
Crack Membrane Removal
Slate Removal
Stone Removal
Tile Floor Removal
Wood Removal
Cutback Removal
The Advantage of a Tile Removal Business
Unlimited Growth Potential - Expanding Our Business Footprint
Our equipment is a brand new technology with the potential to change the flooring removal industry throughout the country and perhaps other parts of the World. Imagine a time when Federal, State, or local government regulations or customer demand requires all flooring removal to be done 'DustFree.' Those who own and use our equipment to do dust-free tile removal now will have a head start on the competition. As you introduce DustRam® System equipment to the market in your area, homeowners, contractors, remodelers, builders, and businesses will seek your services. Customers pleased with DustRam® System equipment's speed and cleanliness are sources of referrals to countless friends, family, and colleagues. Favorable reviews online also bring qualified customers your way. As demand for the dustfree flooring removal provided by the DustRam® System increases, you can adjust your pricing higher, allowing for a more expedient return on your investment and increased profitability. We currently have over 23 certified contractors in the nation and counting.
Current Contractors in the U.S.

The DustRam® System Tools and Equipment Eliminate Dust Control Measures
Using this equipment saves time, effort, and money spent on preventative measures that do not accomplish eliminating dust. The large pool of opportunities that comes with joining a company like ours is truly limitless. What makes our company special compared to the competition:
The equipment can be operated in occupied homes and businesses without the need for plastic sheeting and tape.
For tile chip and grit control only, we request clients move furniture to adjacent rooms.  In cases where furniture or electronics are still close to the work area, a temporary wall of plastic sheeting is erected or plastic laid over the items.
The HVAC and/or A/C units can remain on during the removal and vents do not require plastic covering.
Items in closets and/or pantry, cabinets, drawers, and closet shelves do not have to be removed unless in contact with the floor area. Doors to adjacent rooms do not require plastic or tape. Only items that block visibility of the work area, hamper movement, or operation of equipment, will need to be relocated.
Personal items on countertops and bathroom vanities should be removed by the Homeowner to prevent contamination by errant chips or materials from the tile chipping process. Towels, toothbrushes, and other bathroom items should not be placed in the bathtub or shower.
With this equipment and processes, a skilled crew should leave the clients' home free of debris, and it should be cleaner than before the tear-out took place. Learn about the evolution of DustRam® and how it all started.
Frequently Asked Questions
DustRam® Removes Tile Floor Better, Faster, & Cleaner
Better Subfloor Preparation Work
Removing tile is hard enough but removing the thin set below is even more difficult, complex, and time-consuming. The industry standard has been to use chipping hammer chisel blades that can and will gouge the concrete in the process of removing the thin set; tools and methods that fail in both speed and cleanliness. Our experience in the Phoenix, Arizona market is that 30% of all concrete subfloors are "Soft." For this reason, "ride-on floor strippers" or stand-up chipping hammers are not ideal for use on residential concrete. Most contractors rarely invest in a single 7″ grinder and when they do, the current tool suppliers offer them completely unsuitable shroud designs. Our equipment has technologically advanced, highly engineered performance shrouds. We also will be offering a modified Edco TG-10 grinder that will grind twice as fast and many times cleaner than a stock TG-10. All our grinders, shrouds, and custom-designed grinding wheels outperform, and if used correctly, outlast any of those supplied by current manufacturers. Our equipment removes thin-set from soft concrete, backer board and wood subfloors fast and with the least amount of damage, leaving floors measurably flatter and better prepared for new flooring installation.
An Undeniably Faster Process
Our equipment is not just one but a combination of specialized pieces of equipment working together to complete each phase of the tear-out. Eliminating just one piece of the equipment will result in a reduction of speed and increase the debris generated. Attempting to integrate other equipment into the system will not produce desired results. For example, replacing the DustRam® Chipping Hammer attachment with cheap rubber or plastic boots will not result in the same collection of the debris generated. These boots will clog, and the chipping hammer does not move forward as easily through the debris. Over time, the boots will start to disintegrate upon impact with resistant surfaces because they were originally designed for concrete drilling than tile removal. Real-world extensive job site testing has shown that the DustRam® Chipping Hammer attachment does not encounter these issues, extends the life of the chipping hammer, and removes flooring 3 to 4 times faster in the hands of the operator. 
The vacuum you decide to use will ultimately make or break your reputation if you advertise 'Dust Free' and cannot deliver that promise. Many expensive industrial vacuums on the market clog if they lack the capacity to self-clean their filters. Our equipment is used in combination with industrial vacuums that are modified by us to increase power and performance. To put this into perspective, we have buried more than half the filters with almost no significant loss of power or performance due to our modifications. No local hardware or retail home improvement store can offer the kind of vacuum you need to achieve dust-free tile removal that ours can.
At DustRam® we use our own 24 times patented system of tools and equipment to remove ceramic tile flooring and other flooring types without exposing the workers or homeowners to the dusty mess. DustRam® guarantees a dustless tile removal and 100% dust-free solution. Join DustRam® today. Our team is OSHA Compliant and we are the only certifying entity in the country for dustless tile removal.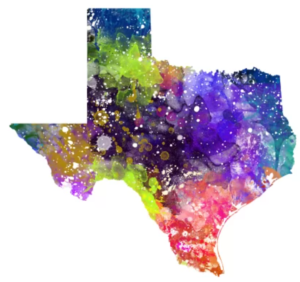 DustRam® Targets High-End Clientele for Maixmum Profit
If your current equipment is not giving you a client base and projects for middle to higher-end homeowner clientele, designers, contractors, remodelers, or commercial buildings, then purchasing our equipment can elevate you to a more professional level and make your investment in the DustRam® System equipment worthwhile. For example, if your current market price for tile removal is $1.25-$1.50 sq. ft. to cover labor and outdated, traditional equipment – imagine how much more profitable your business would be to charge a minimum of $2.50-$3.00 sq.ft., depending on whether the premises are occupied. Typically, the savings on labor and materials for clean-up alone is at least $0.50 sq.ft., meaning more tear-out profits. 
Certain types of flooring like Saltillo tile can command as much as $5.00 sq. ft. using our equipment and clients will pay for it. Our clients undestand the importance of a dustless tile removal and the dangers of exposure to silica dust. Pricing will depend on your current market but do consider that not only will your profits increase per square foot, but you are also able to remove flooring 3 times faster. If you currently average 300 sq. ft. per day with your existing equipment, that means you could potentially remove 900 sq. ft. per day using our equipment. You will see the return on your investment quickly based on how much work you can secure and how large the projects are. Joining DustRam® (specific tiers) grant you access to our top-rated digital marketing team and resources. 
DustRam® System Equipment: 100% Unconditional Warranty for 3 Years
The Military Grade equipment we manufacture comes with a 100% unconditional warranty for 3 years, with all other integrated items warrantied by the original manufacturer using their warranty guidelines.  Other than wearable items like grinding wheels, skirts, vacuum hoses, and exhaust tubes subject to abrasive wear our equipment is built to last for years.
Equipment Packages Available to Suit Your Business Size
The equipment can be designed to accommodate both your present business needs and future goals. Smaller-sized contractors, plumbers, electricians, and kitchen/bath remodelers may require only a minimum one-man system. Depending on job conditions, this allows for 200-400 sq. ft. per day of ceramic or porcelain tile removal, including thin set. A two-man package allows for 400-600 sq. ft. and a three-man package allows for approximately 600-1000 sq. ft. per day. With profits generated by using our equipment, more equipment can be purchased as your business and the size of the crew grows.
Tile Removal Cost Factors

DustRam®'s in-House Digital Marketing Team
High-Qualified Leads - More Website Traffic, Better Online Presence
Perform your services with a high degree of professionalism and without fraud or customer complaints. Our in-house digital marketing team manages your online presence and guarantees placement on the first page of Google. We offer a multi-channel marketing solution for our contractors under specific plans. When you purchase the equipment (NDA Agreement required) and complete the Contractor's Addendum required to have a designated territory in your area, and also to be listed on our website as an authorized DustRam® Certified Contractor. We also have many other websites we list our Certified DustRam® Contractors, such as dustfreetileremoval.com. We can tailor your marketing strategy to target your specific coverage area(s) for organic placements on Google. You also qualify to have your own dedicated page on www.dustram.com and if you have your own website, you can link your page from your website back to your designated page on www.dustram.com to give it even more SEO strength and visibility. This gives you more credibility and helps distinguish your unique business from other competitors in your marketplace, essentially dominating your area. The marketing value of the DustRam® name surpasses any marketing you could implement on your own.