The DustRam® System equipment manufactured by DustRam, LLC is designed to radically help discerning Flooring Contractors and Retail Stores set themselves apart from those who would attempt to compete in the dust free tile removal market without the proper credentials, experience, or infrastructure.  As of 7/3/19, our decision to provide territories is the surest way to help them further stand out in this market.
As dozens or even hundreds of would-be contractors attempt to build their gimmicky equipment or purchase off-the-shelf products, Certified DustRam® Contractors can sleep peacefully at night knowing they have the superior equipment and support to out-compete them at every level imaginable.
As territories are typically limited to 1 DustRam® Contractor within approximately every 50-100 miles of another (see the complete terms in the Certified Contractors Addendum concerning population density), they also will not have to compete with another DustRam® Contractor near them, leaving the other no-name and non-branded contractors fighting among themselves to see who can become the lowest cost contractor.
For these poor short-sighted contractors, this ends up being in a massive race only to find they finished at the bottom or close to it.  Their equipment will eventually fall into disrepair and ruin, their infrastructure will disintegrate, and eventually, go out of business from the destruction of their reputation.  For most, being a low-cost contractor is not sustainable over the long haul!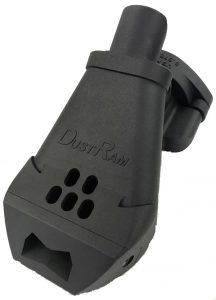 So why should you try and stand out from the competition?  Because as your competition increases, many customers are at times not knowledgeable enough to know that differences in price often are an indicator of the differences of overall value.  Some customers only see or hear a low price and then assume that all services are the same among various contractors, and so go with the lowest price.  As a smart contractor, you should know how to educate these types of customers about seeing the full value for their money spent.
Fortunately, many sophisticated consumers still look for those companies that are different from the others and getting the lowest price is usually not at the top of their criteria.  A contractor who is confident of their reputation, with the best equipment and infrastructure knows their services will provide the best value for their customers even if their costs appear higher than low-ball contractors attempting to compete with them.
For these types of discriminating home and business customers, factors such as quality, reputation, infrastructure, service, and unique equipment are the motivating factors for hiring a contractor.
Many of you may have heard the saying:  "If it sounds too good to be true it usually is," and another saying "You usually get what you pay for."  For many particular home and business customers, they have learned this lesson the hard way:  Hiring a business or contractor strictly based on price is almost a sure way to have a bad experience and experience poor value as a result.
This is why contractors with hard-earned reputations know what it takes to run a company properly and know they must stand out from their competition to charge an appropriate amount for their services to make a fair profit after expenses.  Important things like General Liability and Workmen's Compensation Insurance, employee payroll and associated taxes, accounting, advertising, warehouse, vehicle(s), trailer(s), all must be considered in the day-to-day operations.
Non-licensed contractors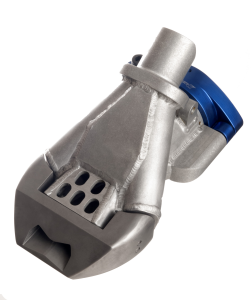 and those who operate illegally will try to circumvent these higher standards.  They often "brag" about how low their costs are, and will often quote lower prices hoping to attract customers who place the cost of a service at the top of their list.
Unless the customer has already had prior bad experiences with low-cost contractors, they may fall prey to these unscrupulous individuals.  Educating first-time home and business owners as to the value of the service provided goes a long way towards justifying a higher cost for that particular service.
Not convinced?  For even more information, including other solid reasons why a DustRam® territory means NOT leaving dollars on the table, click here.
Now that the stage has been set as to the value and reason behind having a DustRam® System, including the advantages of being listed as a Certified DustRam® Contractor, we can get more into the nuts and bolts of the program.  There are a few matters of transparency to share right away.
This IS NOT a franchise.  The contractor will retain their current business name or create a new identity and operate as such.  DustRam, LLC will have ZERO control over the contractor's day-to-day operations, projects they perform, or who they employ.
DustRam, LLC reserves the right to deny or limit the amount or type of equipment sold to a contractor or individual anywhere in the USA, including other countries if applicable.
For example, a typical DustRam® System package for 3 people consists of approximately 70+ unique items (around 250+ total items).  Please use this as a guide when comparing the value of the DustRam® System to other competitor's equipment and packages.  Since the DustRam® System is manufactured and designed at such a high level, it should come as no surprise if you are unable to locate any available competitor's equipment, which even comes close.  The DustRam® System can be scaled up or down according to the production needs of a contractor and/or the types of flooring or materials removed.
A full DustRam® System is only available to those who are factory trained by DustRam, LLC in Tempe, Arizona over the course of 3 days, and who have signed the NDA Agreement, including the Certified Contractors Addendum, and final approval by DustRam, LLC.  No exceptions.
No training, including the shipment of full DustRam® Systems, is possible unless all documents have been signed, a sale has been completed and money paid to DustRam, LLC.
For homeowners, businesses, or non-DustRam® Contractors, there are a small number of specific individual pieces of equipment for sale, all of which can be found on the Products page (currently in the progress of being updated).  These sales are contingent upon signing our NDA, and final approval by DustRam, LLC.
Currently, there are no available pieces of equipment for sale to individuals or non-DustRam® Contractors in the Phoenix Metropolitan area.
There are currently no territory positions available in the Phoenix Metropolitan area.  The maximum number allowed is 2 territories, and there are already 2 Contractors assigned to those territories.
To read or complete the full Certified Contractors Addendum, please click here.
DustRam® Equipment Discovery Form
If you are interested in learning more about the DustRam® System for Dust Free Tile and Flooring Removal, complete this Discovery Form below. It is important you complete this form accurately and truthfully.