ExoRam® Stand Up Tile Removal Tool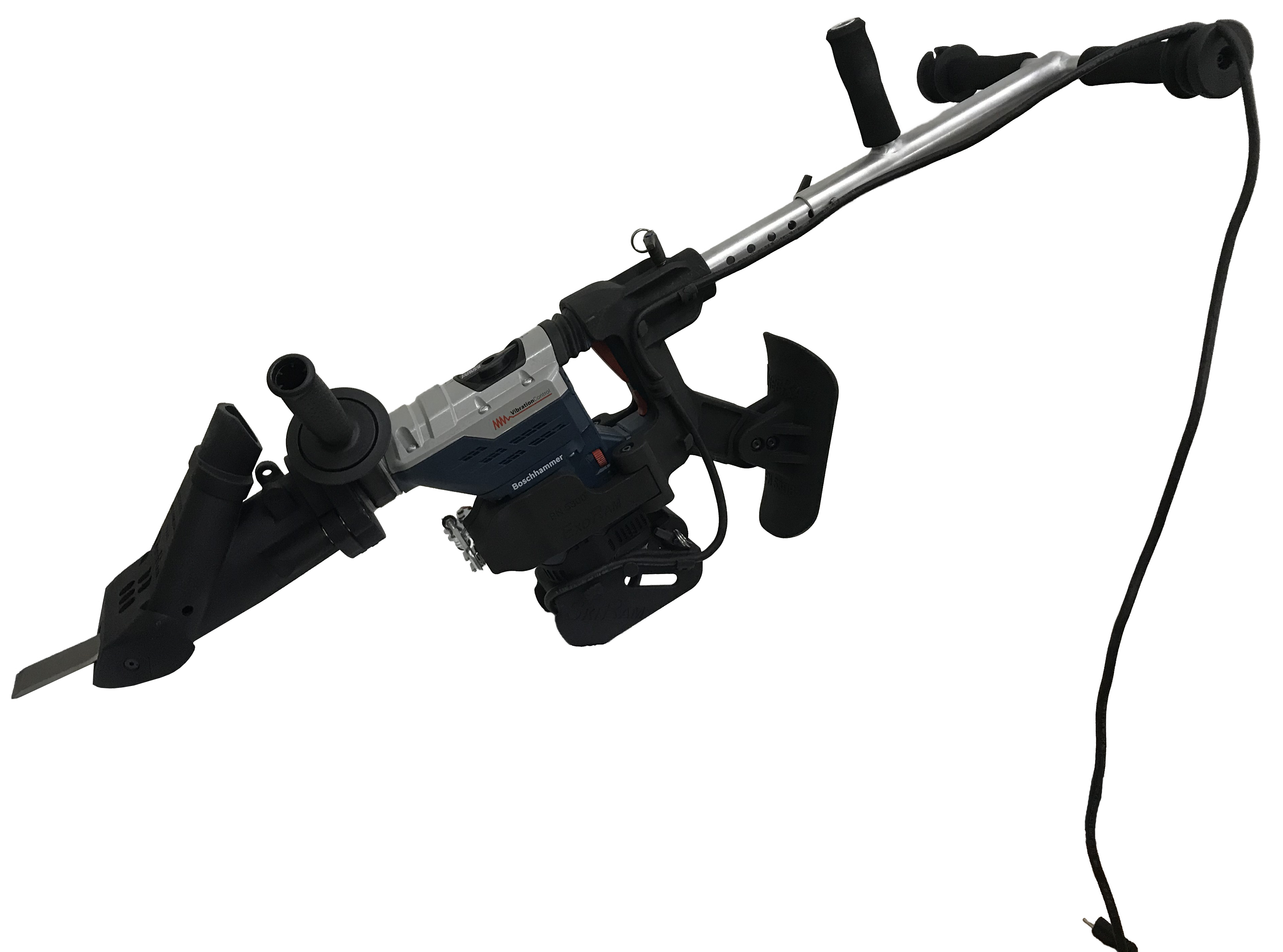 The ExoRam® is the newest addition to the DustRam® System of tile removal tools and equipment. It enables the operator to use a Bosch 11264EVS Chipping Hammer and a Nylon DustRam® for dust-free tile removal from a standing position. If you are interested in offering a dustless tile removal solution to customers in your city, don't hesitate to reach out to our team. Become a DustRam® Certified Contractor and use our system to remove flooring better, faster, and cleaner!
In the product image on the left, the DustRam® is attached to a SkiRam® and ExoRam® for stand-up dust-free flooring removal. 
Watch the DustRam® System at Work
The DustRam® ExoRam® Combination is Significantly Faster than DustCuff™
In one of the above videos, the system operator is using the DustCuff™ by Bosco™ with the HHDA™ (Hand Held Demolition Assistant). The tile tear-out was extremely difficult in certain places because some of the tiles were hallowed. Anytime the tile chisel encounters these types of conditions simultaneously, progress can be slowed in those areas. The DustCuff™ begins to get clogged on the corner air intake port.
The HHDA™ creates a higher than the normal center of balance because the chipping hammer can only be mounted upside down. This makes it that much harder to control for the operator. The HHDA™ might be better suited for shorter workers; taller individuals will have trouble operating it because their knee will be higher than the rigidly mounted knee placement attachment currently being shown.
You will see a second and third air intake port that are both clogged on the DustCuff™ The port on the operators' left is not well visible but a tile chip has clogged the air intake. Easy Tile Removal Using Bosch 11264EVS Chipping Hammer – Ever wonder how a stand-up HHDA™ (Hand Held Demolition Assistant) for dustless tile removal compares with an ExoRam® stand-up tile removal device? Here is a video comparing exactly how fast, lightweight, and easy to assemble these 2 stand-up chipping hammer attachment devices are (or aren't) as the situation could be.
How is DustRam® Better than the Competition?

Top-Quality Long Lasting 3D Printed Parts in Only 3 Days
Gone are the days where you have to spend a significant amount of time removing ceramic tile from commercial or residential properties. With the invention of the DustRam® System, you can remove several types of flooring and capture 99.97% of the dust created at the source. This means you will be able to remove down to 0.3 µm microns of dust at every job. DustRam® is the ONLY company that has the equipment and system able to capture such a large quantity of dust while getting the job done both efficiently and effectively. If you are interested in becoming a certified DustRam® contractor in the United States, contact DustRam® today to learn more about what you need to do to get started. Offer the residents in your city a healthier OSHA compliant alternative to traditional tile removal by joining the inventor of DUST FREE tile removal, DustRam®
Join DustRam® & Offer Dustless Flooring Removal Services in Your City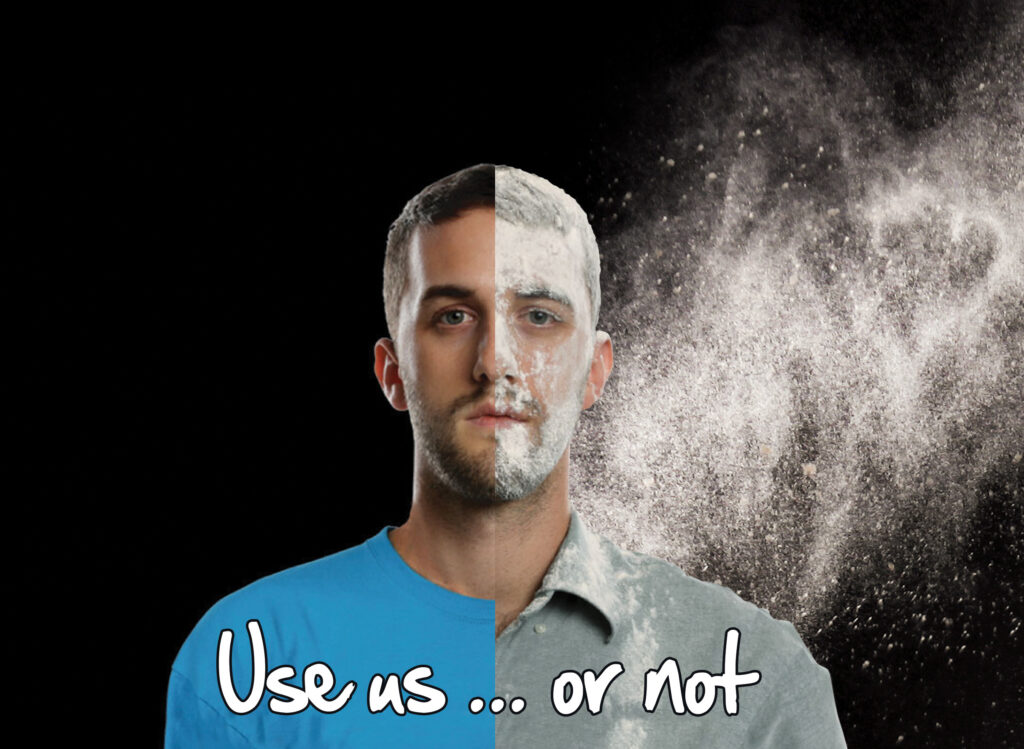 Other Flooring Removal Contractors Are Not Truly Dust Free
There are many tile removal companies out there that claim to be dust free. DustRam® is the inventor and creator of the dust free tile removal method and system. Other contractors offer outdated services such as traditional and virtually dust free flooring removal. These methods do not include the proper equipment, tools, and system to capture dust at the rate that DustRam® can. 
This leaves your home vulnerable and exposed! Silica dust is created during the tile chipping process and contractors that are not DustRam® certified may release the dust back into your home, affecting the quality of the air you breathe. If you are not familiar with crystalline silica dust, you should be aware of the dangers that it can cause to your help if you are exposed. Long-term and short-term exposure to this cancer-causing dust can be fatal. Hire an OSHA-compliant expert and don't compromise your health in an effort to save a little more money. Choose the healthier, more environmentally, method. Contact DustRam® if you have any questions about our system and how it works.