DUST FREE TILE REMOVAL IN SARASOTA, FLORIDA
Certified DustRam® Contractor
DustRam® LLC is pleased to introduce DustGuard and the Fredrick Family, Tim & Kellye, as one of our newest DustRam® Certified Contractors delivering Florida Dust Free Tile Removal for the Sarasota, Florida, and surrounding areas. If you are looking for a top-rated dustless tile removal in Sarasota, Florida, then hire DustGuard for the job!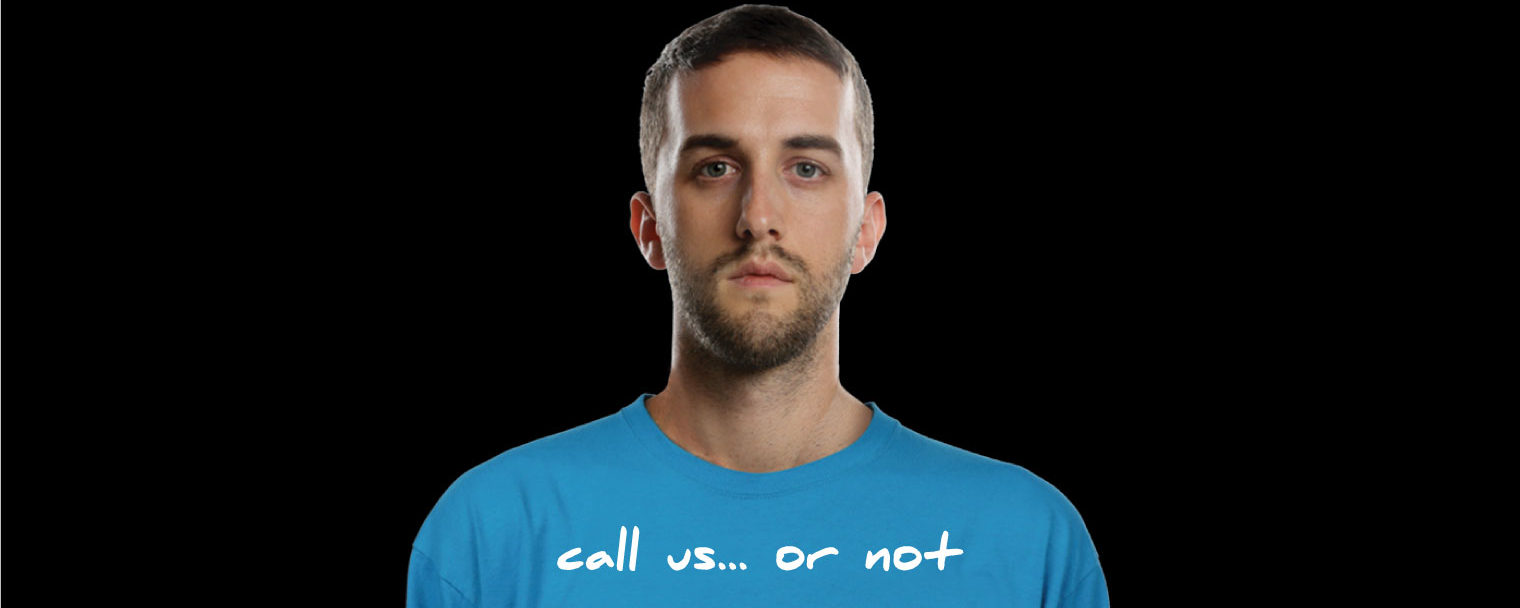 I wish I had more than 5 stars to give. This company is more like a family than a business. Dealing with Kellie and Tim was so comfortable and they delivered everything they promised. Over 600 square feet of tile was removed with absolutely no dust and perfectly cleaned up with all the debris taken away. When I asked Matt [who did a lot of the demolition} how long he'd been working for Dust Guard, he said, "Three years, and I love my job!" You could tell because he was such a hard worker, polite and professional – as were my new friends, Kellie and Tim. A lovely experience!
Tom Hinkebein
Sarasota, FL
Dust Guard was amazing and dust free! They arrived on the day we had scheduled and on time. Tim, Kellye, and Matt were friendly, courteous, and great to work with and are as honest and reliable as you can find. They are extremely knowledgeable about flooring and were able to answer any question I had. Dust Guard did an excellent job in removing 811 sq. ft. of glued down engineered hardwood, leaving my concrete slab exceptionally clean. The whole process was dust free as promised, even though they had to saw the hardwood into strips to remove. I highly recommend Tim and Kellye with Dust Guard to perform dust free flooring removal. They are persons you can trust.
Dust Guard is the best!!!!!!!!! They arrived on time, were very professional and courteous ( no sir, yes sir), and there really was no dust in removing our tile floor. We had them remove tile from the laundry room, kitchen, and breakfast room. They were done in less than 4 hours, cleaned everything up, and hauled away all the debris. I just can't say enough good things about the job they did. We are so glad we chose them for our house.
Randy Frevert
Sarasota, FL
Possibly the best Florida contractor. Every detail of this transaction went perfectly. Amazingly well run company.
Melanie & Allan Babcock
Sarasota, FL
It takes a lot to impress me and as a clean freak, I was very hesitant to believe the promise of a dust free tile removal…Kellye was wonderful explaining the process over the phone answering every question I had. Tim and his crew were just as wonderful. They arrived on time, ready to work. I am at a loss for words about the professionalism, speed and wonderful advice and knowledge these guys provided…so efficient! I can wipe my hands over clean counters – heck, not even the TV screen ist dusty!!! I would recommend using these guys for your next process. I was shown the 800 pounds of dust I am NOT having to clean for the next century to come – it's a no-brainer and the price is right too.
I had a lot of ceramic tiles removed. Tim and his crew were on time and went right to work. It was truly dust free. I've had tile removed in past there is no comparison. They worked hard to remove the especially thick thin set. The floors were clean and smooth when they finished. Great job and I highly recommend them.
Sherrie Reynolds
Sarasota, FL
This company is the epitome of doing incredibly amazing work. So thorough and professional from start to finish. The Dust Free Tile removal exceeded any expectation we had. Everything truly spotless and not a sign of any dust. Floors were spotless. Extremely happy. Owner and staff so great. Will definitely recommend and rehire for our next job.
Peter Pomponio
Sarasota, FL
Dust Guard dust free tile and wood removal service is absolutely 100% as advertised and well worth every penny spent. The owners and their employees are very professional in every way and make certain their customers are completely satisfied before payment is made to them. I highly recommend Dust Guard dust free service.
You may not want to read all 58 "5 Star ratings" but they all have the same theme. Excellent job completed on time, no dust by a highly competent team. Do yourself a health benefit and use this company. Don't fill your furniture, air ducts and lungs with dust from the removal of floor coverings. I highly recommend this company and will refer Dust Guard to anyone that is considering removal of floor material.
Eric Enriquez
Sarasota, FL
Dust Guard was absolutely fantastic in removing the 300 square feet of tile I needed gone in my kitchen and laundry space, DUST FREE!!! After calling Kellye and setting up an appointment, Tim, Travis, and Mike showed up right on time and ready to work. These guys were professional and courteous as they unloaded their equipment and got a look at the space. They immediately set out to move some appliances out of the way, and protected my farmhouse sink from any possible damage. After that, they got to work removing the tile, which took less than an hour, and another hour later, the thinset was gone! They were lightning fast, had a great work ethic and were extremely personable! Best part about the whole project: not a single dust protector had to go up in the house!!! Everything was done dust free and once they had finished the job, there wasn't a single bit of cleanup I needed to do! Thanks so much Dust Guard! I can't recommend them enough for any tile removal job you might need!
David Byington
Sarasota, FL
WOW !!! Word of mouth is your best advertisement and it holds true with Dust Guard. Having extensive background on floor removal and installation in the past, I was skeptical at first and then I watched the video. I was convinced and gave them a try. Not sorry one bit and worth every penny. What would had taken me three days, they were done in 3 hours and I would had never been able to get the floor as smooth as they did. They were punctual, clean and professional. Everything you would expect from a great company. Already kept the word of mouth going referring them to associates. Thanks again.
Amazed !!! I was skeptical on how a tile floor could be removed without dust all over the house. There was no cleanup necessary after they were finished with the process. The owners were very accommodating answering any and all questions. Everything went exactly as described. I really appreciated the way we were treated by all involved.
Dust Guard was recommended to me through a client of ours when casually talking about removing our 30 year-old tile! I could not believe there was a company out there who really removed tile without dust! I had heard nightmares over the year…but DUST GUARD was TRULY dust free!!! This company was incredibly professional and informative and yes, completely dust free!!! They completely made us feel at ease about the entire procedure even before we booked. They were in and out in four hours and almost cleaner than when they arrived! Do yourself a favor and don't hold off removing those "80's" tile.. just call them. I tell everyone about them. Tim and Kelly were outstanding and Tim's advice to us was wonderful. Can't say enough!!!
We were so impressed by the professionalism and quality of work provided by Dust Guard. Tim and Kellye Frederick are running a wonderful tile removal business here in Florida. From our first contact with Kellye, she answered all of our questions timely and with the needed amount of detail. She worked with us so efficiently in scheduling the date for the crew to come onsite and perform the work. On the day the work was done, Tim and his crew performed the work with such attention to detail and truly did leave the area of our home where they removed the tile as dust free as one could possibly imagine or hope for. We highly recommend their services.
Our System Captures Tile Dust the Moment it is Created
Request Your Free Project Estimate Today!
Leader of Dustless Tile Removal in Sarasota, Florida
As a professional flooring contractor, Tim & Kellye Frederick has been in the floorcovering industry for 30 years and serving Southwest Florida for nearly 20 years.  We have built our business on reputation; word of mouth has grown our business to be one of the tops in the area. You may have also seen us advertising our DustRam® System dust-free tile removal service in the Florida HomeMag and read some of their BBB Reviews. The mission statement for Dust Guard has always been to provide the very best quality products and installation as well as "second to none" customer service.
We strive to provide the best quality products and offer the latest and most innovative products and services for our customers. It is for this reason, we are so excited to introduce our new service that will change the floor covering industry forever. DUST-FREE TILE REMOVAL WITH THE DUSTRAM® SYSTEM! Throughout the years in the floor covering industry, one of the biggest challenges has always been the dust created when removing old tile flooring. We have tried many methods to reduce the damage caused by dust created when removing tile.
No matter how carefully we would hang plastic, protect furniture, cover cabinets, etc, the dust would always find a way in.  The DustRam® System Equipment has changed that forever by capturing the dust, ALL of the dust, at the source.  This means now you can change out your outdated or damaged tile completely dust-free, Guaranteed! Our Dust Guard headquarters are located in the Palmetto area and our office hours are Monday through Friday, 8:00 am to 5:00 pm. We would like to share a Video with you created by our fellow Contractor in Phoenix, AZ if you have not witnessed the amazing feats of the DustRam® System.
Attention Dust Guard Customers:  This is Jack King, President of DustRam LLC.  I strive to have only the best contractors using the DustRam® System Equipment.  I am confident you will extremely pleased with the results from the contractor listed here.  If you should receive anything less than stellar service or if your home/business is not left at least as clean if not cleaner before they started, I want to hear from you.  My email address is info@dustram.com
Contact Dust Guard To Learn More About Dust Free Tile Removal