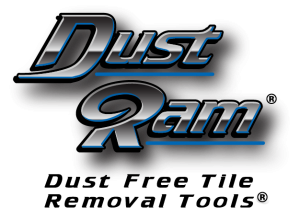 Every owner of a company, whether big or small, wants to run a lucrative business. It does not matter whether the organization is service or product-oriented; profitability is generally calculated by increasing revenue and decreasing the expenses.
Being able to control costs is essential. However, one who can manage those expenses yields a higher return in a shorter period. At times, adding an expenditure that could potentially bring a positive influx of cash flow or customers to a company is a necessity for business expansion and to ultimately increase earnings.
This could be items like marketing in magazines and online websites or hiring additional crew members and purchasing newer equipment. The astute business owner makes these decisions with care and a direct vision of the future of their company.
Opportunities for improvement within a business are plentiful in the construction industry. A contractor or flooring company with a solid reputation, credentials, and infrastructure can invest in hiring employees with greater experience or by purchasing the best equipment available to efficiently complete projects for their clientele.
A licensed flooring professional or general contractor can specialize in dustless flooring removal or add to the services currently offered by aligning with DustRam®, LLC. They produce state of the art, patented equipment uniquely designed to capture dust at its source for maximized dust free tile and flooring removal.
Demand for dust free tile and other flooring removal has been on the rise in recent years. More customers are learning the process is readily available, healthier for their family and pets, safer for their electronics and household items, and does not require the sizable clean-up that comes with traditional removal methods.
Dustless flooring removal is within reach of a standard budget; soon customers will insist dust free becomes the norm. Those contractors with the DustRam® System will be immediately ready to satisfy the growing need.
DustRam® contractors already serve this selective clientele. These are the customers who require quality services and products from a licensed contractor who has the infrastructure and reputation presently in place to meet their expectations.
These specific clients want the best value for their dollar and knowledgeable assistance from their service provider. They appreciate the DustRam® contractors who have the unique equipment specially designed to assist in their home remodel by supplying a dust free flooring removal experience. A large customer base is currently waiting for these services to be offered in their area.
DustRam® System territories are currently open for licensed professionals to become certified contractors. This is not a franchise; the contractor still owns their business and retains their name. A DustRam® certified contractor receives the benefit of a website page with non-duplicated content for their respective company and cross-advertising with the DustRam® sites.
DustRam®, LLC will train crew members in the proper procedures to deliver the maximum dust free flooring removal experience for their clients, as well as the appropriate care and upkeep of the patented DustRam® equipment. The certified DustRam® contractor applies this training and knowledge with the superior DustRam® equipment to give an exceptional customer experience.
There are many benefits to becoming a DustRam® contractor, all of which result in a boost in monetary compensation for a dedicated licensed contractor. The capability of selling more is the first advantage provided by the patented DustRam® equipment.
The crew has more efficient flooring removal practices as water, tape, and plastic sheeting are not necessary; in fact, these outdated modes disrupt the new, dust free flooring removal procedures. There is little or no prep work before starting the project and no clean-up after.
More square feet of tile, stone, and carpet can be removed in a shorter amount of time. This allows the flooring contractor to take on more projects and complete them in the time allotted and at the budget quoted. DustRam® contractors have access to additional advertising outlets, which further develops sales opportunities.
Becoming a DustRam® contractor can reduce business expenses. As previously mentioned, no payroll time is wasted on putting up or removing the inadequate tape with plastic sheeting or watering down the flooring in an attempt to "dust-proof" the customer's home.
This also minimizes product costs as one does not need to purchase the tape, plastic, or hoses for the older flooring removal method. Clean-up expense usually acquired after traditional dusty floor removal is no longer necessary either.
The DustRam® contractor will have a better-trained crew, so the business will have decreased injury, damage liability expenditures, and also safeguarded against exposure to deadly silica dust. With an increase in better-paying projects, a certified DustRam® contractor can appropriately compensate their highly trained employees.
This saves on payroll charges as the company will retain its employees long-term; there is no lost time and the associated training costs for the recurring turnover often seen in the construction industry. Without the loss of key personnel, time and money are saved by no longer repeatedly interviewing, hiring, and training new crew members.
More experienced, knowledgeable, and capable employees affect the bottom line for DustRam® contractors in an even more critical aspect. A qualified DustRam® crew leads to increased customer satisfaction for the business as a whole.
Efficient, trained teams build customer confidence and create a positive customer experience, primarily because they can deliver on the promise of dust free flooring removal promptly.  With the faster and cleaner DustRam® process and equipment, the concrete and subfloors are ready for the prompt installation of the new flooring material.
This quicker turnaround time results in happier customers, which translates into positive word-of-mouth referrals. Most often these are completed as social media reviews which reach a more significant customer base.
By combining the gain in revenue generated by higher sales with added time for extra jobs, complementary advertising, the savings in general business expenses, greater efficiency of crew members, and positive customer interactions in real life and online, a licensed, certified DustRam® contractor often sees a return on their investment in a very short time. In fact, most see a return on their investment in as little as 1 or 2 years.
A finite number of DustRam® contractors are allowed per territory, thereby reducing the competition for dust free tile removal in a specific area. Contact DustRam® for available territories today.
In order to purchase DustRam LLC equipment please please click here to complete the NDA.
For those interested in becoming a fully Certified DustRam® Contractor please click here to read and fill out the Contractors Addendum.
DustRam® Equipment Discovery Form
If you are interested in learning more about the DustRam® System for Dust Free Tile and Flooring Removal, complete this Discovery Form below. It is important you complete this form accurately and truthfully.