Dallas, TX
Dust Free Tile Removal
Certified DustRam® Contractor
American Flooring Removal is currently the only DustRam System Texas Dust Free Tile Removal contractor in the DFW Dallas – Fort Worth Texas area. You may have seen them advertised in issues of TheHomeMag or their reviews on the Fort Worth-Dallas BBB. American Flooring Removal was created by a successfully established, family owned, local service company annually ranked by Angies List, HomeAdvisor and Tile Networx. American Flooring Removal recognizes you and your family's health and safety, as well as that of our employees, is important.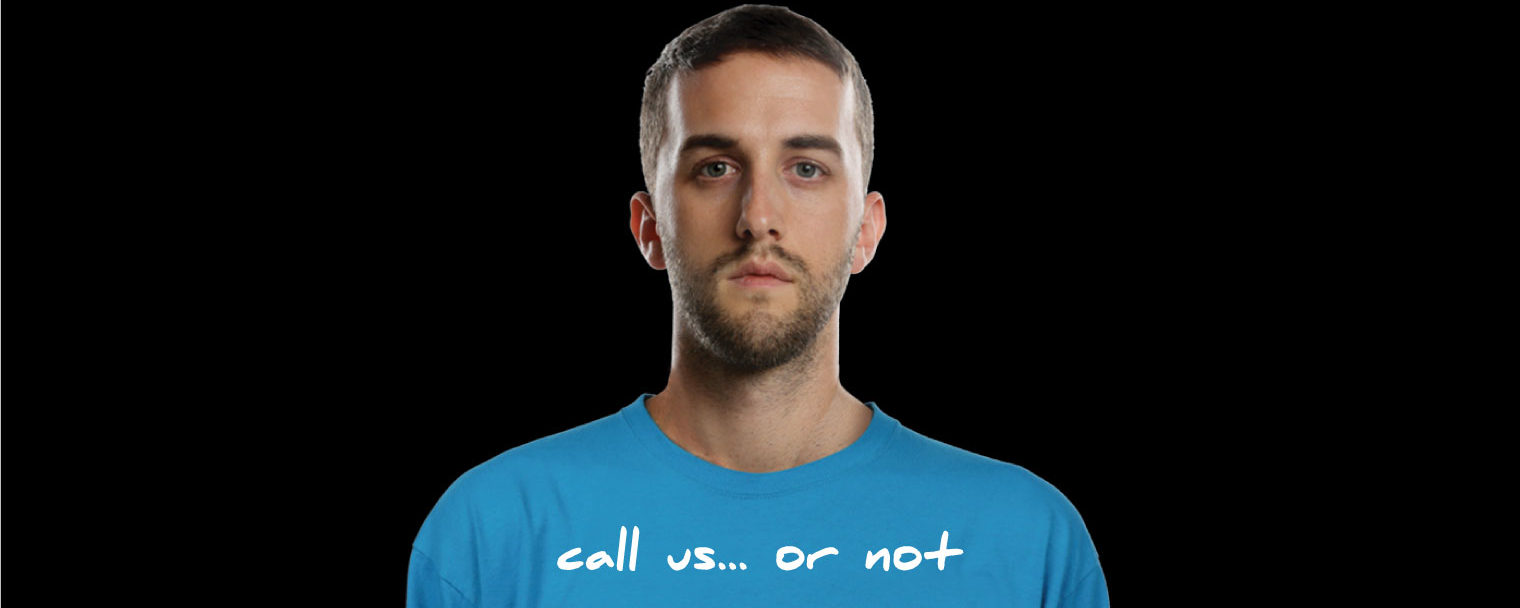 American Flooring Removal owned by Ken Powell is currently the only Certified DustRam® System DUST FREE tile removal contractor in the Dallas – Fort Worth Texas area.
You may have seen them advertised in issues of TheHomeMag and seen their reviews in the Dallas-Forth Worth BBB.
Not only can Ken remove all your flooring dust free but he also offers polished concrete services! This unique combo service is valuable for those who want to get rid of their old flooring and want other flooring options not related to traditional flooring.
American Flooring Removal was created by a successfully established, family-owned, local service company annually ranked by Angie's List, HomeAdvisor and Tile Networx. You can check out our reviews online, they are amazing.
Please call or text Ken today at (469) 556-3936 for American Flooring Removal DustRam® System Dust Free Tile Removal service.
American Flooring Removal recognizes you and your family's health and safety, as well as that of our employees, is important. American Flooring Removal has invested HEAVILY in the technologically advanced DustRam® System to protect your valuable home, belongings, to provide you with an exceptional service that cannot be matched. The quality of their workmanship, ultra-clean dust free tile removal processes, and dedication to customer service ensure you receive the safest, dust free flooring removal possible.
The DustRam® System equipment tear-out process produces standardized, predictable, dust-free results every time because they will not be using traditional methods of flooring removal with outdated tools, plastic, tape and respiratory protection that just does not work. Their new, technologically advanced, patented DustRam® System equipment, manufacturer trained staff and specialized processes allow them to eliminate dust at the source!
Please call or text Ken today at (469) 556-3936
Did you know the removal of 1,000 sq. ft. of Ceramic Tile generates 600-800 lbs. of hazardous silica dust? Plastic and tape cannot eliminate this dust from contaminating your home. Without the technologically advanced DustRam® System equipment, this dust will find its way into your HVAC ductwork, carpets, furniture, drawers, cabinets, window coverings, appliances, closets, etc. Crystalline Silica Dust can linger in your home for months, even years, despite repeated and expensive cleaning service attempts to remove it.
If anyone in your home suffers from allergies, asthma, COPD, other respiratory or medical conditions, if you have infants or children, lovable pets, or if you have a home and belongings of great value to you, please call American Flooring Removal today to discuss how we can help you with your flooring project and protect you, your family and your home. Hiring other contractors who claim to be able to reduce dust can result in unexpected and significant costs to clean your home or to repair damage caused to your subfloor by their inferior equipment or lack of expertise. If your flooring is not removed with their DustRam® System, it will NOT be DUST FREE!
https://americanflooringremoval.com/
Their Professional Services Include:
• Dust Free Removal of thinset, ceramic, porcelain, saltillo, marble, travertine, slate, sandstone, wood, adhesive, paint, micro-topping, sheet vinyl and crack membrane.
Please call today at (469) 556-3936 for American Flooring Removal DustRam® System Dust Free Tile Removal service.
We would like to share a Video with you created by our fellow Contractor in Phoenix, AZ if you have not witnessed the amazing feats of the DustRam® System.
Attention American Flooring Removal Customers: This is Jack King, President of DustRam LLC. I strive to have only the best contractors using the DustRam® System Equipment. I am confident you will extremely pleased with the results from the contractor listed here. If you should receive anything less than stellar service or if your home/business is not left at least as clean if not cleaner before they started, I want to hear from you. My email address is info@dustram.com
---
Here are some recent Testimonials from satisfied American Flooring Removal clients:
10/7/20
Hello Ken, this is Genevieve St-Laurent, Jacques wife. Your company come and scrapped my floors last week.
I am very hard to impress and your crew was utterly amazing!!
I spoke to our sales rep at home Depo, our tile is being delivered this week and she asked me how it went with the thin set removal.
I told her how awesome your crew was and gave her your credentials. Jacques and I will pass along your contact with others.
You have an amazing group of polite and dedicated employees. This is something so incredible Rare these days.
I sure hope you take good care of them because employees Always represent a company's name and reputation. I can't thank you enough, the floor is as smooth as a baby's a**!
Thank you again for a job very well done!
9/11/18

To install new flooring in our house, we needed to remove some very old saltillo tile at our home in Richardson, Texas. These tiles were very uneven, painful to walk on and easy to trip over! They were basically impossible for a typical homeowner to remove. After searching for help we saw mostly a nightmare situation facing us. Then, Ken Powell of American Flooring Removal came over to review our situation and give us a bid. From the very beginning it was clear that he was a professional in every way, and an integrity level that you hope for but seldom find. Every review we read was the best possible and after the work was done, I am very happy to join with all the other customers who are so happy with this company and its employees. The removal was actually dustless. They were thorough, careful and very respectful of us and of the property. This was a major task and the cost was reasonable for the amount and quality of work that they did. We're able to put in a new floor!!! Thank you for your incredible work and help.
Lowell and Kay Goecker
---
7/25/18
Fantastic job, worth every penny
Showed up on time with 4 very nice guys and had 330 sq ft of tile and 600 sq ft of carpet removed and cleaned up in about 4.5 hours. I know it's more expensive than the local flooring guy quoted you. It doesn't matter. Tools make the job and they don't have these tools. Budget for it, it's worth it, it's a totally different experience. The dust free claim is for real, the attention to detail is incredible.
Joshua Jones
---
1/30/18
Exceeded All Expectations. Outstanding from start to finish. Great experience with Ken for the quote—courteous, professional and relaxed. The crew arrived right on time. Stayed 7 hours and removed all tile from a kitchen, dining area, pantry, laundry room and 3 bathrooms on two floors. No dust, no trash, nothing. The carpet was cleaner when they left than it was when they arrived. I would use American Flooring Removal again and would recommend them highly to anybody who needs tile removed.
Kevin Keith
---
6/7/17
They arrived on time, had proper equipment and personnel. Very polite and professional. They set up vacs outside & sealed windows. Vac system was attached to equipment for dust removal as they removed the tile floor. They even had vac attached to bins where they put the tile after it was taken up from the floor. They were finished quickly. They cleaned up & as promised, best dust control system I have seen. We were very satisfied and would recommend using them.
Richard Voss
---
6/8/17
We had a wonderful experience! We chose American Flooring Removal to help us remove ~1000sf of tile. We knew we would be living in our home during the renovation with two small kids, so when we heard about the DustRam system we had to check it out. It is a little more expensive than regular tile removal, but not having all that dust in our home was a huge part in our decision. We didn't have to worry about having the house deep cleaned afterwards, getting ductwork cleaned out or breathing in all the dust that would be in the air. The project itself went better than expected as well! We were scheduled for two days since it was such a large project, however, they were able to get it all done in 1 day and left around 6pm! I couldn't believe how quickly it went. The guys were very knowledgeable and professional. They explained the entire process to us before they got started, and then wiped down all of our cabinets and counter tops when they were finished. I was so impressed! Great job to the entire crew. I highly recommend Ken and his dustless tile removing system as it does exactly what he promises…leaves your home DUST FREE! It is so worth the money and I will use them again in the future when we do another flooring project!
Krista Kessler
---
9/13/16
Ken and his crew removed ceramic tile at my home with his "no dust" system. This system works!!! I am extremely pleased with the work, the professionalism and courtesy of his team. They treated my home with respect and it was 100% cleaned up after they finished the job. The removed tile, ground down the thin set, profiled the concrete and hauled off the debris. His pricing was very fair for the type of work involved. I would highly recommend this company to anyone that needs this type of work performed on their home. They were amazing!!
---
8/18/16
I was very skeptical about the entire dust free tile removal at first. I had ~700 sq ft of ceramic tiles to be removed and also i had a 6 month old baby as well. But to my surprise it was seriously 100% dust free, crew was extremely professional, very friendly and very helpful as well. I will definitely recommend American Flooring Removal if you want a true dustless tile removal experience. I am writing this review because they truly earned it. Thank You Guys. Great Work. Keep it up.
V. N.
---
8/18/16
I am standing in my saltillo and dust-free kitchen this evening preparing dinner, 3 hours after Ken Powell and his excellent crew left my house after a long long day for them!
As a dedicated DIY-er and bargain shopper, I am astounded at the job that Dust Ram was able to do today. Ken truly delivered what he promised, which is rare in the contract or home remodeling industry, let alone at a reasonable price.
My husband and I are no wimps when it comes to taking on major dirty home or yard projects. However, we knew we were in for many weeks of chipping saltillo tile out of the kitchen and dining room of our recently purchased "new" home and were ready to wave the white flag of surrender. Understanding the volume of dust that was going to be generated was another huge concern as our past experience has proven that it does not matter how well you seal up the remainder of your house, and that goes for any home project. Concrete and tile dust is there FOREVER. After several attempts to educate ourselves online about alternatives to taking the tile out, I stumbled across one of the DustRam videos. Curious, I followed the link to the only vendor in Texas and was able to locate a Texas contractor. In a single phone call and just minutes later, I was able to reach Ken Powell and set up an appointment to see my tile challenge. I bluntly asked him "Can I cook in my kitchen the same day that you complete the job?" He assured me I could…in fact, he guaranteed it. I knew I had nothing to lose except a lot of heartache, sore backs, and fine coating of red dust on everything for the next decade, regardless of my OCD cleaning and vacuuming.
Ken's crew arrived this morning, worked tirelessly all day, and then packed up all the debris, bins, hoses, trash, and tile, like they were never here. Except the orange tile is gone and we are all in shock. So, more like Dust Ninjas then Dust Rams. High Fives to the whole team!
Lori C.
---
5/28/16
They are awesome! Very polite and professional. We had them remove about 500 sq ft of ceramic tile. There was no dust. They were finished in about 4 hours, that included clean up -everything. We highly recommend this company for dust free tile removal.
K. C.
---
5/8/16
Just to take a few minutes to let you know how impressed we are with Ken Powell's company American Flooring Removal here in N. Texas.
Working with Ken Powell and his crew was a great experience from start to finish. Ken arrived at our home within a few minutes of the scheduled time to provide a quote for the job, measured the tiled area to be removed (approximately 400 sq.ft) and wrote a quote on the spot, no pressure or obligation whatsoever from Ken. His quote was VERY reasonable and we decided to go ahead, although I must say both my husband and I were really dubious about the statement "dust free". We have removed tile from concrete ourselves, many times over the years – so we know how tedious a process it is, and the cleanup afterwards takes several weeks getting rid of all the dust (even with plastic sheets protecting each area).
The crew of 4 young men arrived at 9:45am on a Saturday morning and got right down to business. After setting up their machines the actual removal started at approximately 10:30am, my husband and I watched transfixed as the tile was being removed – NO DUST – we literally could not take our eyes off the process.
The crew was polite, diligent and worked in such unison it was truly impressive but what was even more remarkable – apart from no dust and not even a chip of tile or mortar was left anywhere but they were finished and gone before 4pm!! What a painless and clean experience, exactly what Ken promised.
We have since recommended this company to many friends and neighbors. THANK YOU Ken Powell.
Sincerely
Lynda E.
---
6/8/15
This company advertises "dust free tile removal in Texas" and they deliver it with the DustRam® System. In less than two days, they removed about 900 square feet of tile and thinset, all without the dust. The dust went into their collection tanks, not into the air – thus no breathing issues or house duct-work problems. Mr. Powell's American Flooring Removal team were efficient and courteous. They left the concrete floor smooth and ready for the new floor. America Flooring Removal may cost a little more, but it is well worth it. They have our highest recommendation.
Richard N.
---
5/22/15
This company is beyond amazing. I've heard a million horror stories about all the tile I needed to remove. For the first job, I was told (by professional contractors) that I should expect to spend a few thousand dollars JUST to remove around 600 square feet of tile. I even googled different tile contractors to see how much the going rate was; it was definitely in that high dollar range. On top of this crazy labor-intensive task, my house was bound to be covered in dust from this job – something I deeply dreaded. So, the next route was to try and do this awful job ourselves. My husband Googled and You Tubed this for months, trying to find the simplest and fastest way to do it – there is NO easy OR quick way to do this. UNTIL – He found a video on You Tube about this amazing "DustRam® System." Ken Powell is the ONLY person in Texas with it. His team removed ALL the tile in less than six hours and left my house DUST-FREE! In addition to the crazy amazing dust free tile removal job he did for us (twice, now), he didn't even charge us half of what we expected. We are absolutely blessed with this company because we never would have done this without them. The DustRam® System will blow your mind away – no kidding. I've had the best experience with these guys and will recommend it to anyone. They will remove the tile and buff out the floor as if nothing was ever there, and leave with no dust behind. There is really no better way to get this kind of job done unless it's with American Flooring Removal.
Ann S.
---
5/21/15
I had Ken and his crew out to my house last week to remove some old marble tile. These guys worked HARD and did a great job removing the tile dust free and the old mortar/thin set, all while controlling the dust with his DustRam® System. Ken was also able to cut out a small trench for power to a future kitchen island. I appreciated his crew, though younger men, they were well mannered and respectful of my home. Great job!
Kyle M.
---
5/12/15
We needed a lot of dated, 80's tile removed from our house (hallway, bathroom, laundry room, entry way, and kitchen. My husband and I are DIYers and tried doing the hallway ourselves one weekend. Hours later we had a huge mess, not much progress, and the dust was horrendous. We waved the white flag and agreed to just pay someone to do it, that it would be worth every penny. But the thought of even more dust and mess was hardly encouraging. So I set about doing some research about how to possibly minimize that and stumbled on American Flooring Removal who uses the patented DustRam® System for dust free tile removal. Seriously one of the best decisions I've ever made as a homeowner. The skeptic in me thought there was no WAY there could be no dust with this type of demolition, but there was NO DUST. The crew that came out was on time, professional, and got right to work. I left the house with my kid and came back around lunch to check on things. No plastic sheets up covering anything and no dust in the air at all, yet they were grinding away at the slab. It was amazing. They finished earlier than I thought they would (how often does that ever happen with contractors?) and the owner did a walkthrough to ensure everything looked good. From start to finish took about 5 hours. They cleaned up every bit of their mess and left behind a nice smooth slab. This was the best experience I've ever had in all my years of remodeling and hiring others to do what I couldn't. The DustRam® System is the only dust free tile removal system to even consider, in my opinion. Big thumbs up from me and my husband!
Ann G.
---
5/9/15
Ken Powell is a man of his word. His crew is exemplary. You know how sometimes things are advertised but they just don't live up to your expectations? That is what I thought when I saw the youtube video with the DustRam® System dust free tile removal system. It seemed too good to be true. But, we needed something to keep me healthy and our new HVAC system clean. In the process of our remodel I had gotten sick from all of the dust. We had to have the tile removed in order to have carpet laid. My husband attempted removal but it was painstaking and dirty. I called Ken. He assured me that I would be thrilled with the results of the work he and his crew performed. He was absolutely 100% right. I actually dusted before the crew showed up so that I could show Ken if there was any dust on the cabinets after he was finished (see I really did not believe him). Oh My Gosh….there wasn't any dust. I stayed healthy and the floor looks better than when we put the tile in. This actually is one service that truly LIVES UP to the hype. The price is very reasonable. And it is refreshing to see the owner stay with his workers, cheering them on, patting them on the back and actually getting down on the floor and helping them. With Ken Powell you not only get good service, you make a friend.
Patti F.
---
4/30/15
American Flooring Removal Ken and his crew removed 900 sq ft of tile in our home. The DustRam® System dust free tile removal process included the Kitchen, Bath, Entrance hall, and Hallway. The process was quoted as a 3 day job, however his crew worked late at their discretion and completed the job in just 2 days. The crew was courteous and worked carefully picking up and cleaning up everything as they accomplished the task. When finished, they went so far as to dust all the blinds and baseboards the finished job was excellent. I would highly recommend the DustRam® System process, it was definitely worth the extra money.
Larry S.
---
4/30/15
Let me start by saying that I had tile in my home and at 15 years old, every stinking tile let loose, grout popping out all over, just a mess. I live in one of those mass produced housing developments, I did some checking around for removal but the dust was just going to be unreal. I checked on Youtube and saw that there was a dust free tile removal process called the Dustram® System, went to the website and was redirected to Kenny. As God is my witness, the DustRam® System that American Flooring Removal has is truly dustless, all was done in a day and after all was done and the tools put away, they even went around with cotton rags and made sure no dust was present when they left…A Truly fine system with quality craftsmen doing the job. My family cannot be happier with their service and workmanship. Kenny and his crew are truly Pros !!!!
John Y.
---
3/27/15
I hired American Flooring Removal in the summer of 2014, to remove 1100 sq. ft. of tile, 600 sq. ft. was in a recently remodeled kitchen with new custom cabinets and appliances. Ken promised me three things (1) great customer service, (2) tile removed so good that my floor would look like no tile was ever installed on it, and (3) I would not have to have my house and vents cleaned for dust afterwards. I have had tile removed before in a different state and here in TX by a different company, so I have seen both sides to tile removal. When I had it done before there was so much dust that I had to clean everything in the house, and pay a professional company to come out and clean all the vents. I had to basically wash everything, dust was settling for weeks after. Ken delivered 100% on his promises. My floors were taken down to the concrete; there was not an inch of any tile or thin set remaining. This allowed for a smoother install and my floor is level now, it was not before. Ken worked around my new kitchen and didn't scratch or even touch the cabinets or appliances, it was never an issue; he and his crew knows what they are doing. I work at home, and I stayed at home the entire time; there was no dust at all. I would recommend to anyone looking to have tile removed, call Ken. It is worth it, and you will be 100% satisfied with the outcome. Ken is great!
Marcus D.
---
Dust Free Tile Removal | Paris, Texas, Aledo, Argyll, Arlington, Balch Springs, Bedbrook, Bedford, Carrollton, Cedar Hill, Collectible, Colleyville, Coppell, Dallas, North Dallas, East Dallas, Southeast Dallas, Highland Village, Lewisville, Oak Cliff, Oak Lawn, University Park, Richardson, Garland, Sachse, Roanoke, Rowlett, Plano, Mesquite, Sunnyvale, Lancaster, DeSoto, Duncanville, Grand Prairie, Irving, Farmers Branch, Northwest Carrollton, Flower Mound, Keller, Wilmer-Hutchins, Grapevine, Euless, Bedford, North Richland Hills, Haltom City, Saginaw, Southlake, Eagle Mountain, Westlake, White Settlement, Fort Worth, Ft Worth, Ft. Worth, Forrest Hill, Kennedale, East Arlington, North Arlington, Southeast Arlington, Mansfield