Phoenix Dustless Tile Removal By Arizona Home Floors
Homeowners, are you in Phoenix and looking for dust free tile floor tile removal?  Call Arizona Home Floors TODAY for your removal project: (480) 418-1635
Please Watch The Floor Being Removed in the Video Below!
Call Arizona Home Floors TODAY for your removal project: (480) 418-1635
We are Arizona Home Floors, the ONLY company in the Phoenix area who offers a 100% truly no dust removal service.
Started by our owner Jack King in the 1980s, the company has grown to a distributor of flooring removal tools that contractors around the country are in line to purchase.
Our owner, Jack King, is the inventor and patent holder of the revolutionary DustRam® System Floor Removal Equipment introduced to the flooring industry nationwide and other companies.
Our specialized equipment consists of technologically advanced dust free tile tools for every step of the process and high performance, high powered vacuums that capture the dust at the source.  The tools that remove flooring and the processes we have developed ensure dust never has a chance to become airborne and contaminate your home.
Call Arizona Home Floors TODAY for your removal project: (480) 418-1635
In the video above, you can clearly see how we remove the floor tile in a small pantry area in less than 10 minutes.
Maryanne, the woman you see in the video, is able to get herself into this pantry, by herself, and after she removes all of the tile on the ground, she is able to remove the thinset, which is the glue, bonding the tile to the concrete slab.

If you are looking for an exceptionally clean tile flooring removal, with all of the ceramic tiles, porcelain tiles, saltillo tiles, travertine, stone, thin set, mortar, grout and all the dust gone, call us today about your project.
In the video above, you will meet Melinda Stanton, who is a very well known and highly respected realtor in the Fountain Hills area.
She is used to the traditional method of tile removal where massive amounts of silica dust come up when removing floor tile.
We were able to complete her project, dust free in a day, when most other companies not only take several days to do the removal, but they also spend a week cleaning up the home, including the walls, ceiling and other areas.
Call Arizona Home Floors TODAY for your removal project: (480) 418-1635
We also offer other services for materials like stone, wood, vinyl, and even carpet in the Metropolitan Phoenix and surrounding areas of Mesa, Scottsdale, Chandler, Gilbert, Peoria, Glendale, Ahwatukee, Sun City and beyond.
When we are removing ceramic tile or other flooring materials, we use no plastic for dust control, no water and GUARANTEE your home will be as clean or cleaner when we leave than when we arrived!
Our web site is here to educate you about important aspects of the removing process and introduce you to DustRam® System Equipment that protects you, your family and your home during this potentially messy and hazardous process.
To give you some ideas of the speed and efficiency of this process, most flooring removal projects are completed in just 1 day!
Our process is so clean, no plastic sheeting, tape or water is required to protect your home from dust.
Your indoor air quality does not change even as tile and thinset are being removed at unbelievable speeds.
Flooring can be removed from closets with clothing still hanging in them and from pantries with food still on the shelves.
There is no need to move out of your home, pay for multiple visits from a commercial cleaning service, or put off the removal of your floors any longer.
We GUARANTEE IN WRITING your home will be cleaner when we leave than it was when we arrived.
Here is a video comparing traditional companies that remove floor tile versus our company:
Call Arizona Home Floors TODAY for your removal project: (480) 418-1635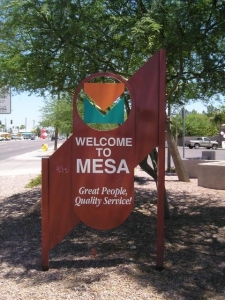 Call Arizona Home Floors TODAY for your removal project: (480) 418-1635