What Separates DustRam® From Other Flooring Removal Providers in the Industry
Long before the inception of DustRam®, flooring removal still existed. But the only methods that were being practiced were traditional and virtually dustless processes. One day, the frustration with the amount of dust that was created during the floor removal process ignited something in the mind Jack King. Jack had an idea to create a system that would protect workers and families from the dangerous silica dust produced during the removal of the tile floor. 
Jack understood the extreme inconveniences of exercising methods that were not capturing sufficient dust and leaving the home completely swamped with silica. That is when DustRam® was created. The system is designed specifically to capture the dust during the tile chipping process, the exact moment it is created. This would ensure dust would never get released back into the home, preventing families and workers from getting exposed. 
DustRam®'s dust-free tile removal is all about efficiency, safety, and making sure the dust never goes airborne. The overall attention to detail and quality control of our system and process are what make this the ultimate option for those who want better, faster, and cleaner results. 
To understand the merits of DustRam®, it's important to explore its advantages and why it stands out as the ultimate flooring removal solution in the world.
1. Silica Dust is Filtered, Captured, and Contained
It starts with our dust-free experience. 99.99% of all silica dust is suctioned at the point of creation, making this a mess-free solution for flooring removal. Our patented vacuums make all the difference in ensuring the entire project remains dust free from start to finish. 
Everything is done to make sure the dust is filtered, captured, and contained and never escapes into the air. This is what allows the DustRam® experience to be as clean and in tune with what a property owner is hoping for.
Tile Dust in the Home – Respirable Crystalline Silica Dust
2. Your Health is a Priority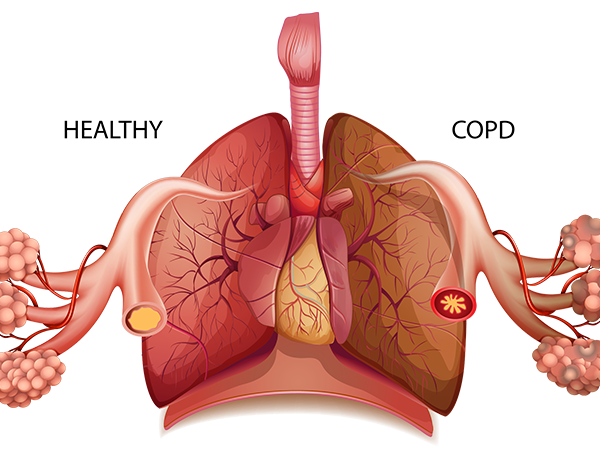 Being able to rely on a solution that has been tested and perfected over the decades ensures the best results out on the market. Dust Free by DustRam® has been used in commercial, residential, and industrial settings so no project is too large for our system. Our contractors are trained and certified to use our revolutionary equipment and best practices at every job site. Exposure to silica dust can result in a variety of repiratory diseases. 
The dust does not get released into the air when you choose DustRam®. Other contractors on the other hand, do not have the necessary technology to remove your tile, capture dust at such high rates, and contain the dust. With DustRam® 99.99% of the dust is suctioned and contained. Don't expose your family and pets to the dust by hiring a contractor that performs outdated tile removal methods. Choose DustRam® contractors for the job. 
Dustless VS Dust Free Removal of Flooring
3. DustRam® Has Air Quality Tests to Prove How Dust Free We Are
Dust exposure is dangerous and it is something that has to be controlled. To do this, a contractor must run an air quality test to understand the air quality levels from start to finish. This demands OSHA compliance and is how a contractor can ensure the air quality does not depreciate due to the flooring removal.
Our system is perfect for maintaining those air quality standards. Not only is DustRam® compliant, but we are also 50 times below OSHA's silica exposure limit, making us THE dust-free solution. We provide better, faster, and cleaner tile removal.
Floor Tile Removal Services by DustRam®
4. Top-Quality Floor Preparation
Aside from providing truly dust free results, our quality services don't stop there. We grind down the thinset mortar, adhesives, glue and more – in an effort to leave you with the flattest, smoothest concrete subfloor. We do this to make the installation process easy. Our system also gives scarification which helps with better adhesion once the new floor is laid down. Quality floor preparation is something most contractors don't do. This extra step also sets DustRam® apart from the rest. 
6. No Extra Costs Down the Road With DustRam®
Extra costs with other flooring removal contractors would look like, medical bills, professional cleaning sessions, and potential floor preparation re-work. With outdated methods, tens to hundreds of pounds of dust are released back into the air in your home.
 The dust travels through the vents and ends up on your walls, ceilings, clothes, shoes, pantry, pets, and much more.
The exposure can cause serious diseases such as: 
-Silicosis
-COPD
-Cancer of the lungs
-A disease of the kidneys, and more
With so much dust in the home, most homeowners hire professional cleaning companies to remove the dust.
 Cleaning sessions may take months to years for most of the dust to get cleaned up. This is another cost of outdated floor removal methods. You may also need to hire a contractor to fix or redo any low-quality work stemming from outdated technology used and or practices exercised. All of this can be prevented by hiring DustRam®
Dust Free and Ahead of the Competition – The DustRam® System
7. DustRam® Owns Over 26 Patents
Unlike other flooring removal contractors, DustRam®'s equipment is specifically designed for tile removal. Our system is not used for other services like polishing concrete. DustRam® owns over 26 different patents on tools that create the revolutionary dust-free system for tile floor removal. From top to bottom, the system is designed to work to remove the tile faster, better, and cleaner. 
Hiring a DustRam® contractor is the best action to take if you are in the market for flooring removal. Choose a top-quality result that won't cost you hundreds to thousands of dollars in hidden costs. Find a DustRam® contractor in a city near you, and make sure to also check out our blog and videos for the latest news and trends.