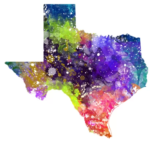 Need Dustless Tile Removal in Texas?

BLUE PINS = DustRam® Corporate Service Centers (Current or Coming Soon)

RED PINS = Certified DustRam® Contractors
---

DustRam® Corporate Service Center – Houston

DustRam Corporate Service Center – Bryan College Station

Cutting Edge Tile Removal – Houston

American Flooring Removal – Dallas – Fort Worth

Texas Dust Free Tile Removal Specialists – Austin
---
DustRam® Tile Removal Contact Form
This form is for homeowners or businesses, new and existing, who have questions about a tile or flooring removal project. The more information we have about your home and the flooring you have, the more accurate we can be when giving an estimate on removal costs.
---
---
Ainsworth, Ammannsville, Anahuac, Angleton, Antelope, Asa, Aubrey, Avalon, Azle, Balch Springs, Bandera Falls, Barbarosa, Barnum, Bastrop, Bend, Bertram, Blanco, Blessing, Boerne, Bonham, Bowie, Bridgeport, Briggs, Bryan College Station, Burleson, Burnet, Caddo, Canton, Canyon City, Cash, Cedar Park, Chappell Hill, Charleston, Charlotte, China Springs, Clifton, Comfort, Corbet, Crawford, Crystal Beach, Cuba, Cuero, Dublin, Durant, Eastland, Edgewood, Evant, Ferris, Flatonia, Florence, Frankston, Freeland, Frisco, Galle, Garland, Gatesville, Georges Creek, Goliad, Graford, Greenwood, Groesbeck, Gruene, Hallettsville, Hankamer, Harvey, Hewitt, Hickory Creek, Hobson, Johnson City, Joiner, Keene, Kendalia, Kenney, Kingsbury, Kingsland, Krum, La Parita, La Pryor, Leakey, Ledbetter, Lolaville, Luling, Madisonville, Manor, Marble Falls, Matagorda, Meadowlakes, Merle, Mesquite, Mexia, Milford, Millsap, Monaville, Nemo, New Braunfels, New Fairview, North Cleveland, Oakland, Pandora, Pelican, Peterson Landing, Pflugerville, Pine Forest, Ponder, Pottsboro, Prairie View, Quitman, Raywood, Rhome, Rosebud, Rosenthal, Round Rock, Roxton, Sabine Pass, Sabine, San Marcos, Sanger, Scallorn, Sealy, Security, Sherman, Shiner, Simonton, Sisterdale, Smithville, Soda Springs, Spicewood, Stephens Crossing, Sunnyvale, Tavener, Teague, Tennessee Colony, Terral, Tilmon, Travis, Tyler, Valley Mills, Van Alstyne, Waco, West Tawakoni, Willis, Wills Point, Wortham, Zorn