How Do You Choose the Right Flooring for Your Home?
Whether you are building a new home or remodeling an existing one, flooring is an integral consideration when it comes to interior design. When considering the space taken by the floor in your home, you will understand how it has a significant impact on the home's aesthetic. 
Choosing the best type of flooring for each area in your home is no easy feat. There is a wide variety of choices of flooring in the market today. Follow along with DustRam® for more information on how to choose the best type of flooring for your home.
Different Types of Flooring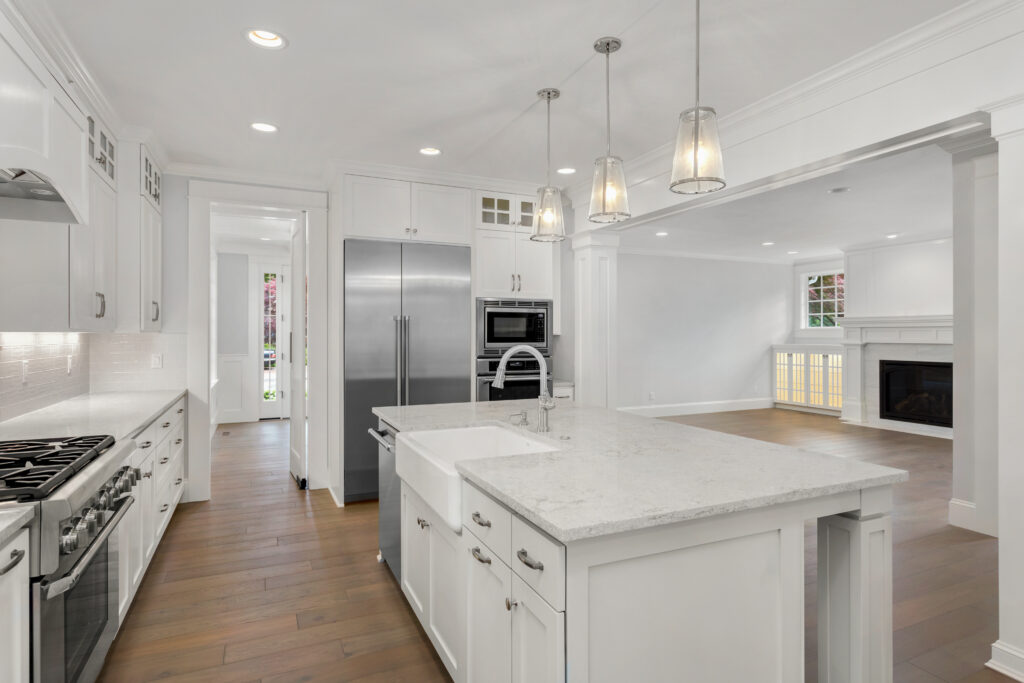 Wooden floors like hardwood floors are super popular in almost all parts of the country because they are gorgeous and suit many different interior design schemes. With varying grains, tones, and finishes, hardwood floors are available as polished, contemporary, or rustic farmhouse designs.
These floors are versatile, and their looks can complement any type of interior. They are long-lasting and can withstand up to 5 refinishes to remove surface scratches. In fact, hardwood is durable and resilient when treated and cared for properly. But the cost and upkeep that comes with hardwood flooring are the most notable disadvantages of this type of flooring.
Engineered wood floors come with a real wood veneer over a middle core of heat-formed wood. It also features a base-supporting layer to prevent shrinkage over time. The stability of engineered wood makes it a great choice for many homeowners. It is also easier to install than solid wood flooring. 
Engineered wood planks are less likely to contract or expand with temperature changes or fluctuations in humidity. Hence, they are more stable compared to most of the other types of flooring out there. Treating engineered wood floors with a high-quality coating will improve their durability and enhance their aesthetics.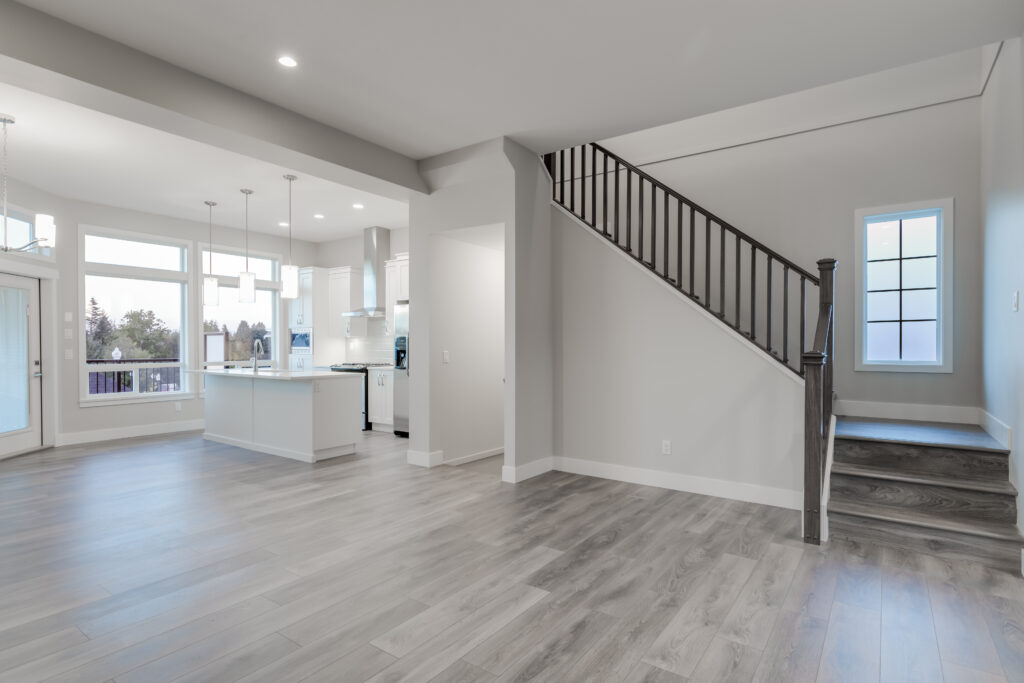 Laminate floors are made from layers of high-density fiberboard. In fact, a photographic image of tile or timber is laminated to the flooring surface below a tough, wear-resistant coating. The advantages of laminate flooring are their ease of installation, anti-scratching properties, and low price. In fact, laminate floors are ideal for any area of your home that isn't exposed to moisture. Hence, you need to avoid using laminate floors in your bathroom.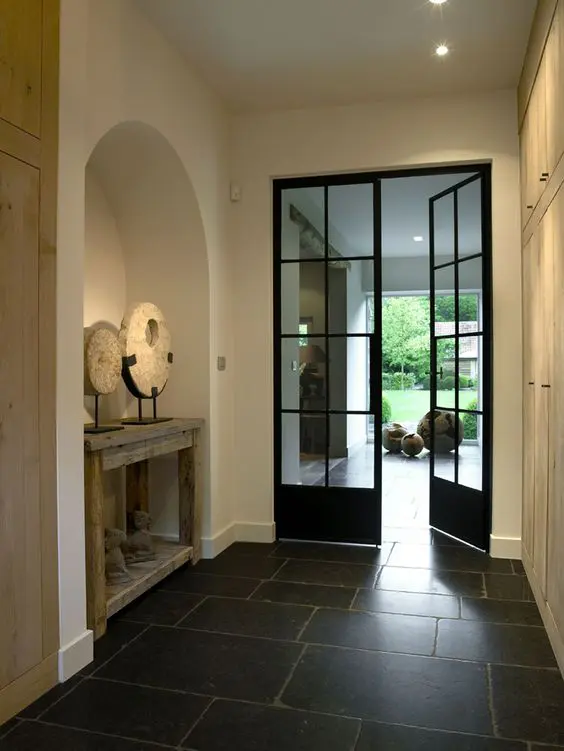 Real stone floors are practical and stylish. They are ideal for kitchen and bathroom areas in your home. There are different types of stone flooring including slate, limestone, marble, and terracotta tiles. Each of these floors has a different character and warmth to make your home look elegant and contemporary. 
A stone floor should last forever when laid properly. But it should be installed on a sturdy and sound subfloor to prevent movements and cracks over time. Natural stone is porous and should be adequately sealed. In fact, you need to reseal the floor every six months to preserve its durability and aesthetics.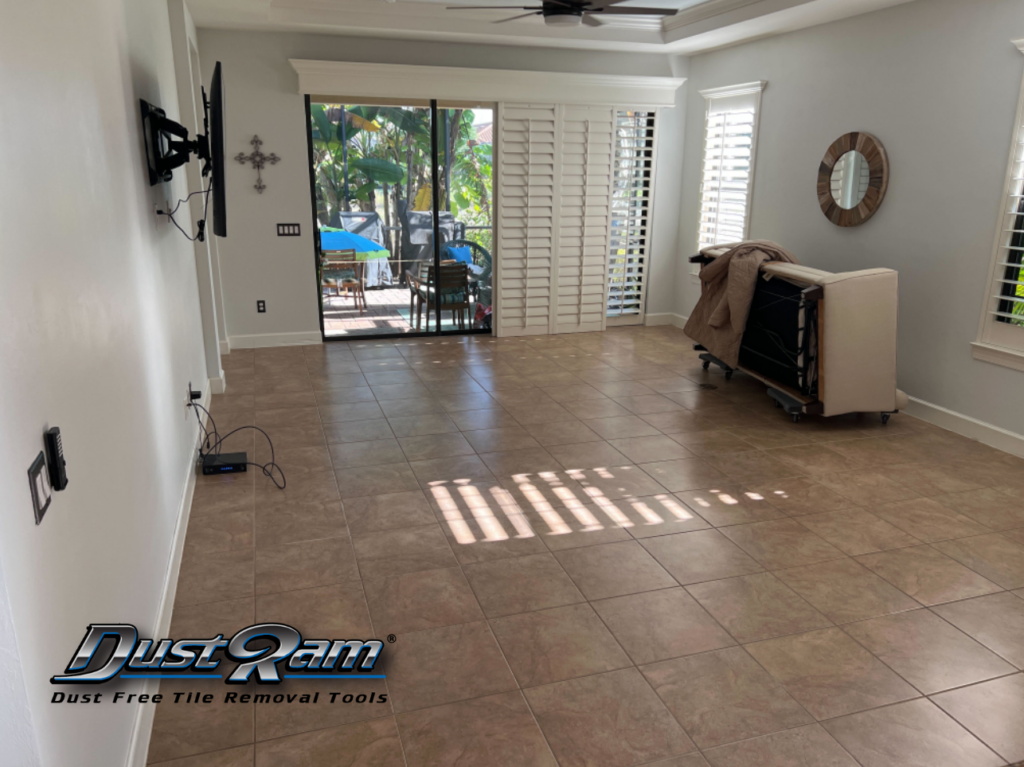 Tile floors are popular with homeowners across the country. It is one of the most durable, contemporary, and stylish types of flooring for hallways, kitchens, and bathrooms. Tile floors have different patterns, finishes, and styles to suit your needs and budget. Tiles are resistant to scratch, moisture, and dents. It's a low-maintenance flooring option that's easy to clean.
Vinyl flooring is made of a combination of polyvinyl chloride and plasticizers. There are added color pigments to enhance the aesthetics of the floor. Vinyl is non-porous and ideal for the kitchen and bathroom areas. It is a versatile material that could be used to replicate tiles, stone, timber, and glass. Vinyl is comfortable to walk on and warmer on bare feet compared to tile floors. Quality vinyl floors can easily last for more than 20 years.
What Are the Signs It's Time to Replace Your Flooring?
Tips For Choosing the Best Flooring Option for Your Home
1. Consider The Location of Your Home
The location of your home has an impact when choosing the best type of flooring for it. If you live in a hot and humid area, tile floors are preferred over hardwood or carpet flooring. You should also consider each room's location in the house when choosing the right type of flooring for it. For example, the entrance of the house has more foot traffic compared to the bathroom. Tiles are a great option for such an area than wood or carpet.
2. Consider The Function of Each Room
The function of each room in your home has an impact on the type of flooring you choose. For example, you will be spending a lot of time standing when you are in the kitchen, and the kitchen floors get oily frequently. Hence, you should opt for a non-slip floor that is easy to clean for the kitchen. 
Laminate, tile, and vinyl floors are ideal for kitchens. The living room is a famous place in your home to host guests. In fact, solid wood and engineered wood floors are the best for living rooms. On the other hand, carpet flooring is also a good choice since it's warm and inviting.
The bedroom is another popular place in your home. Your family members will spend a considerable amount of time sleeping, relaxing, and working in the bedroom. Since you will be spending a lot of time barefooted in the bedroom, carpet is the best type of flooring for the bedroom. On the other hand, wood, vinyl, and laminate are also good choices for bedrooms. 
The bathroom should have a dry, durable and beautiful floor. Clay, sheet vinyl, linoleum, and stone are some of the best flooring options for bathrooms.
With many people working from their homes, home offices are getting more attention these days. Home office floors should be comfortable, practical, and durable. Consider tile, vinyl, laminate, wood, or carpet for your home office floors.
Entryways are used by almost everyone who arrives at your home. The entryway floor should be durable and beautiful at the same time. In fact, ceramic and porcelain tiles are the best options for entryway flooring. They are strong, durable, and easy to maintain. On the other hand, natural stone will also work well for your entryway flooring.
How To Fix a Broken Tile Without Fully Replacing It?
3. Don't Forget Your Personality
Some homeowners want to come across as serious while some others want to radiate warmth when choosing the best type of flooring for their homes. In fact, the rooms in your home can be used to reveal your personality. For example, if you want to show your connection with nature, you can opt for stone or solid wood flooring for your home. On the other hand, if you want to look more contemporary, you may opt for glossy finish porcelain flooring for your home.
4. Meet The Installation Requirements
Some homeowners may rely on professional floor installation while some others may choose DIY installations. If you opt for DIY floor installation, you should choose a flooring option that you know how to work with. For example, engineered wood and laminate floors are the easiest to install. Hence, they are ideal for DIY flooring enthusiasts. But you should have the right tools and assistance to do the job properly.
Why Choose a Dustless Flooring Removal Service?
When you want to install a new floor or remodel an existing one, you should rely on a dustless flooring removal service. Floor removal is a messy job that exposes homeowners to dust. Dust exposure can cause serious health issues over time. Dustless floor removal is the way to go when you want to save time, money, and potential health issues. 
For the latest news and trends on all things flooring, make sure to visit our blog for more related topics.